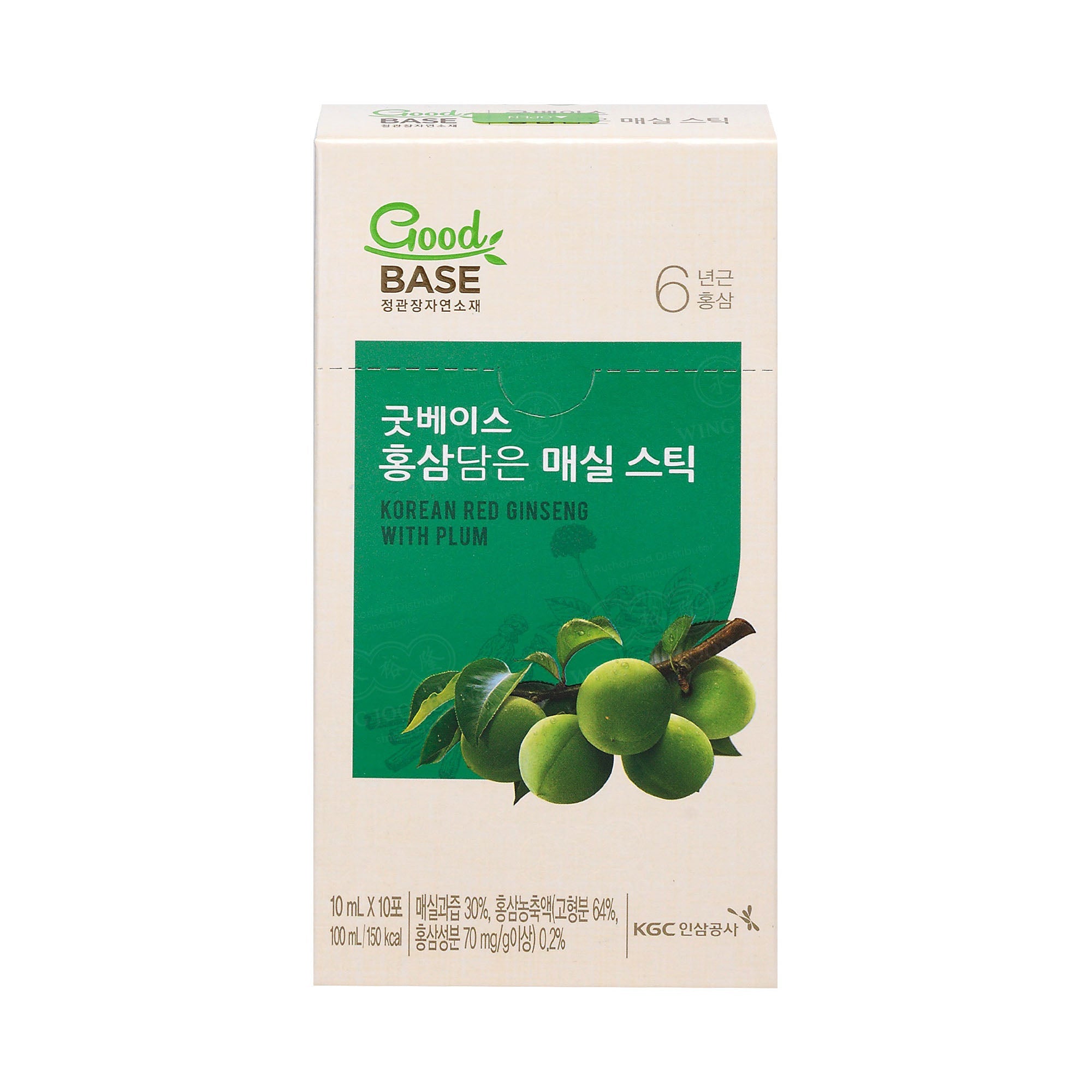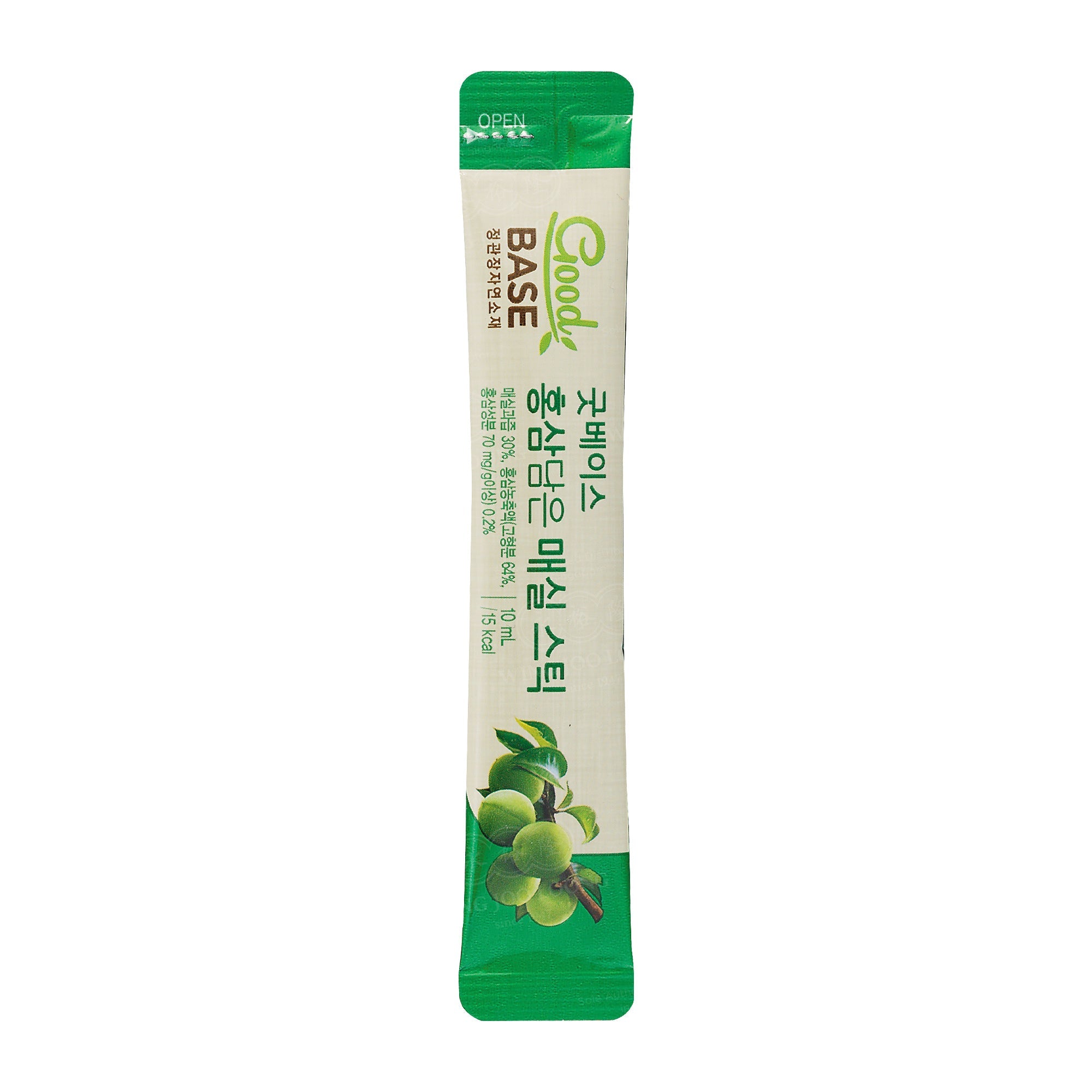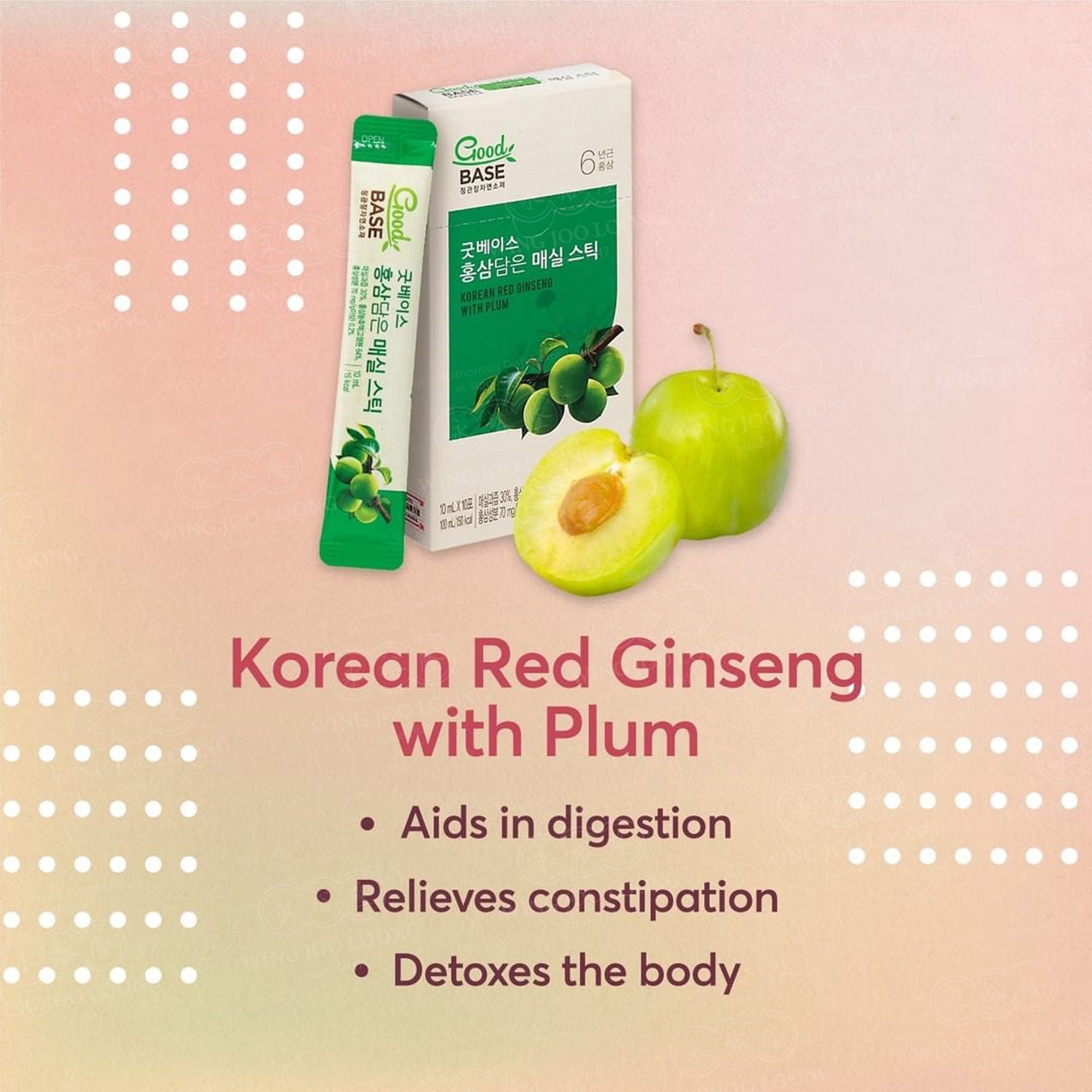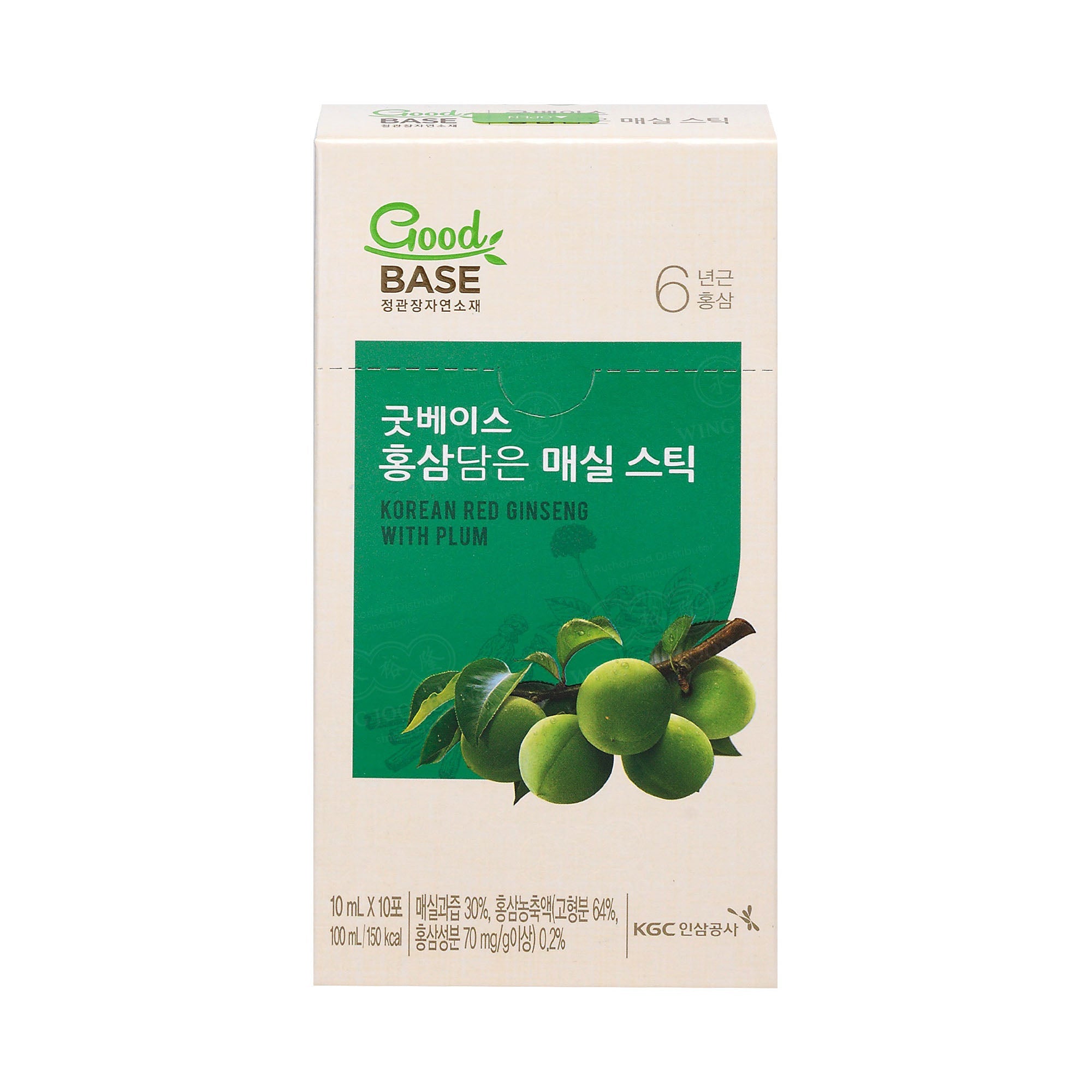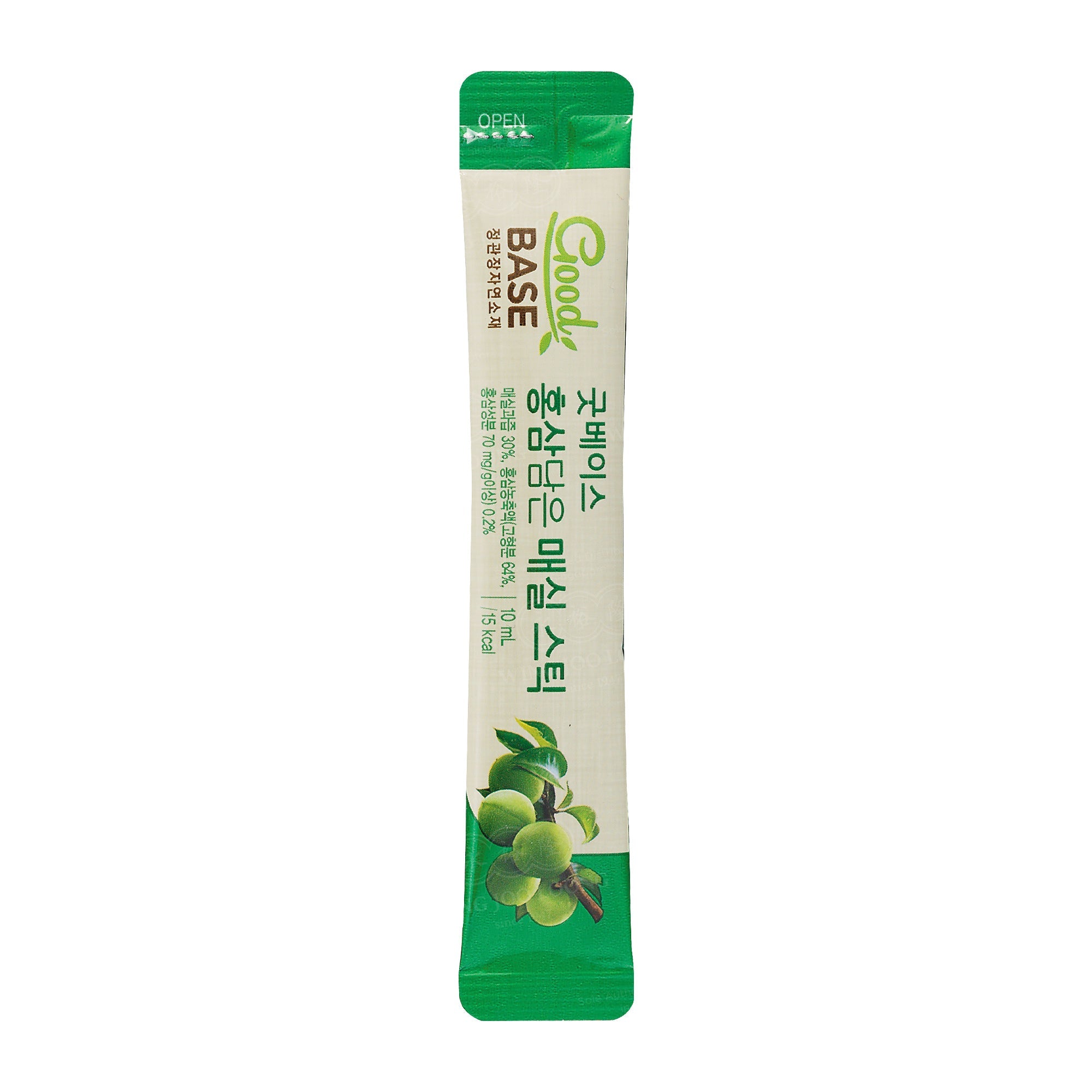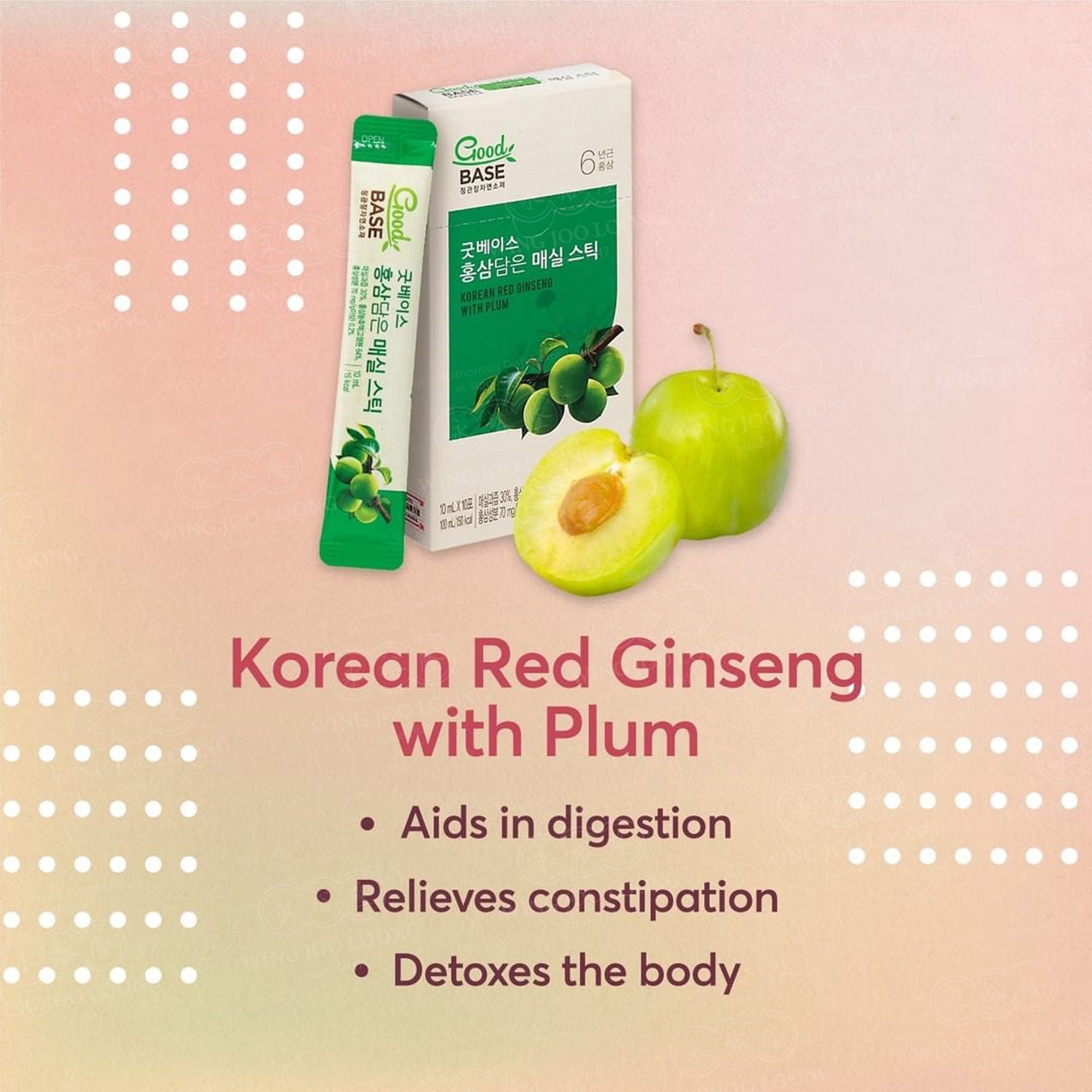 Made with high-quality green plums (commonly known as the Japanese apricot), enjoy GoodBASE's green plum supplement that is infused with a small dose of Cheong Kwan Jang's 6-year-old Korean red ginseng extract to boost immunity. Japanese green plums are rich in antioxidants and minerals such as iron, calcium, magnesium, and zinc. They have excellent detoxification, anti-bacterial and anti-fungal properties, thereby strengthening our gastrointestinal health and immune system.

Benefits of green plum:
● Relieves indigestion, food poisoning, and upset stomachs
● Improves GERD (gastroesophageal reflux disease) symptoms
● Inhibits over-secretion of stomach acids
● Aids digestion and alleviates constipation
● Protects against the human influenza A virus

Suitable for:
Age 3 and above, especially those who are afraid of the taste of ginseng.

Note:
Please check the ingredients list if you have any allergies.
JOIN OUR MAILING LIST
Get wellness tips and the inside scoop
on new launches and deals!