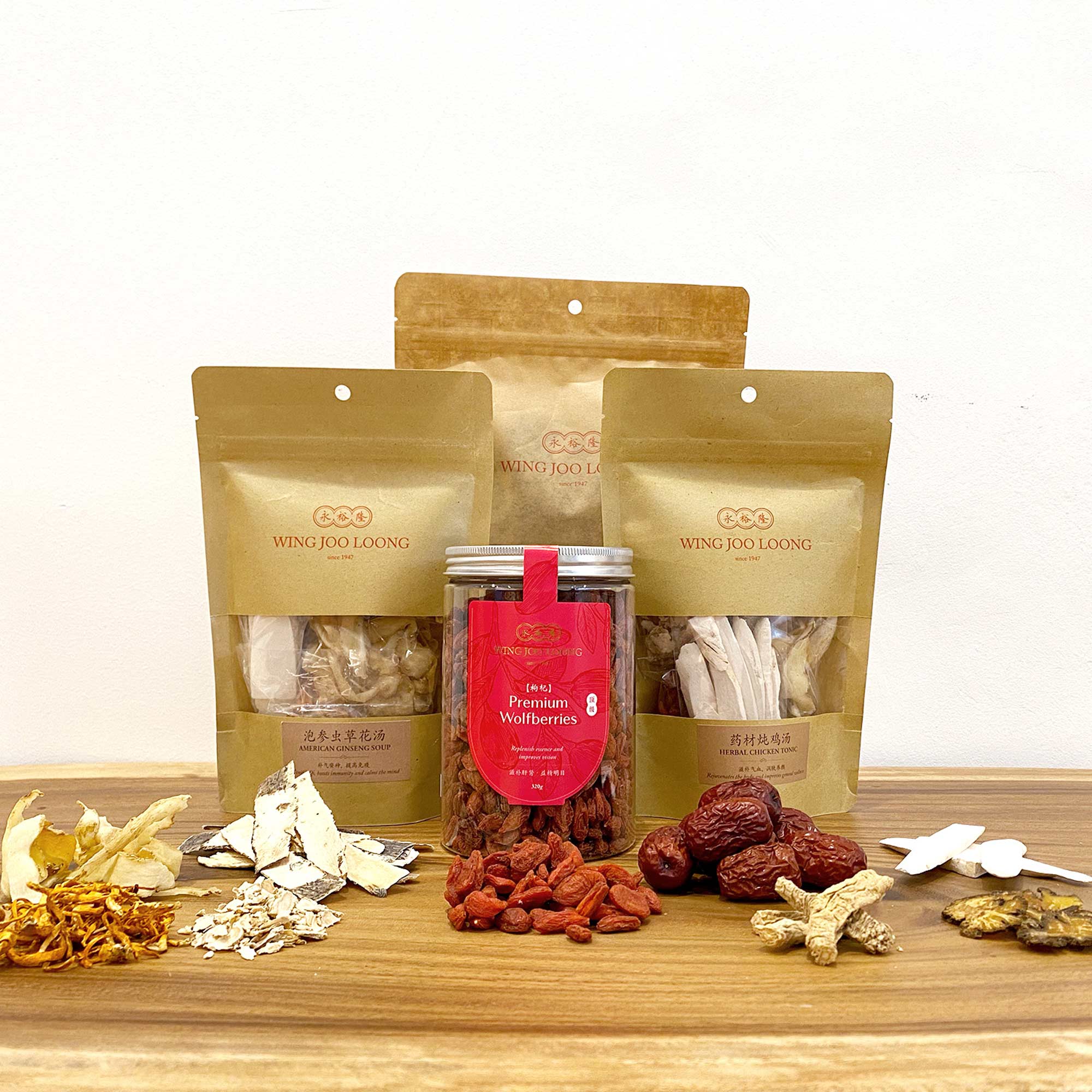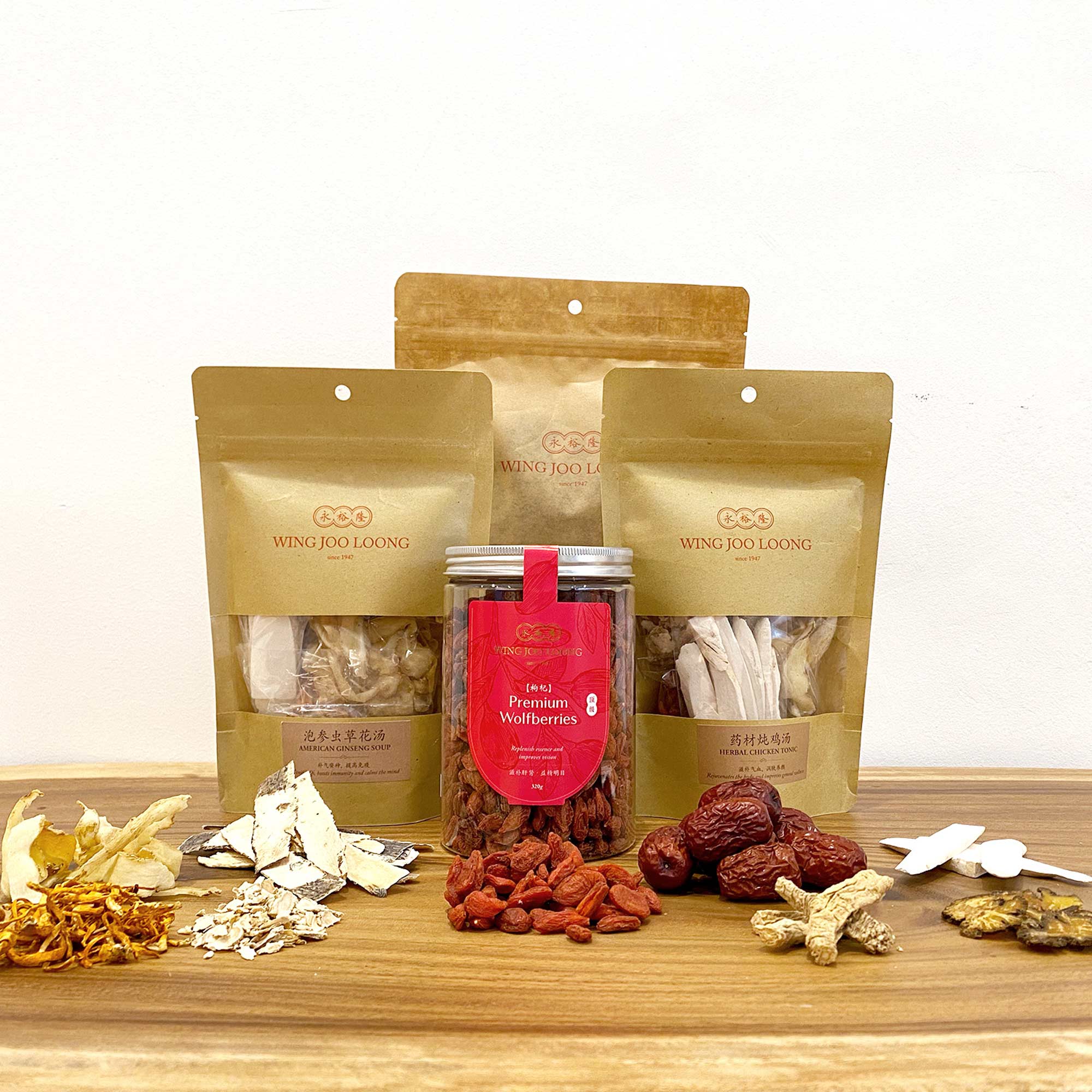 Our Basic Home Cooking Soup Package contains our bestselling basic herbs and soup packs that are well-loved by everyone, young and old.

Each package includes:
● American Ginseng Soup Pack 泡参虫草花汤
● Herbal Chicken Soup Pack 药材炖鸡汤
● Premium Red Dates 500g 特等若羌红枣
● Premium Wolfberries 320g 无硫顶级枸杞

Note: Discount codes are not applicable with this product.
JOIN OUR MAILING LIST
Get wellness tips and the inside scoop
on new launches and deals!