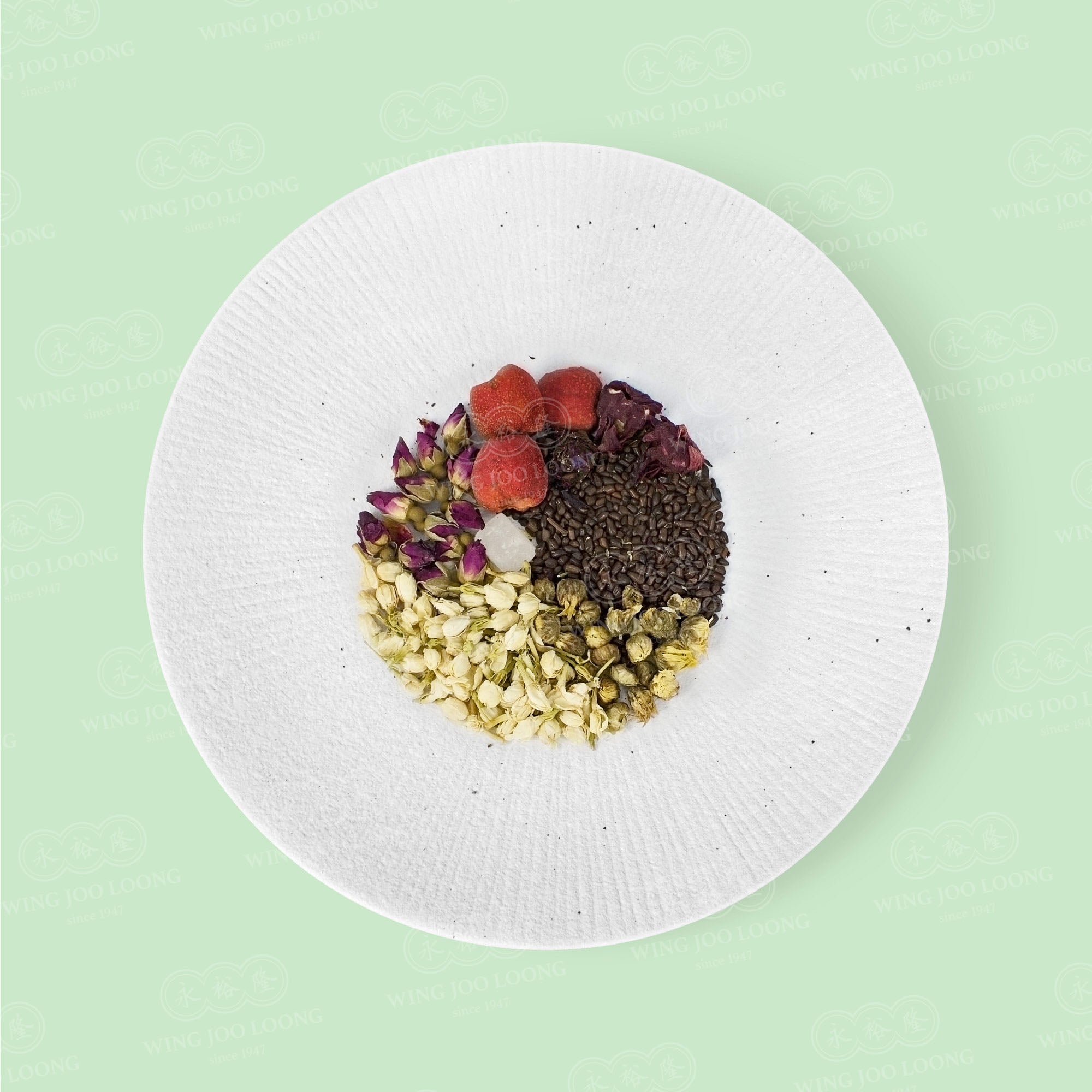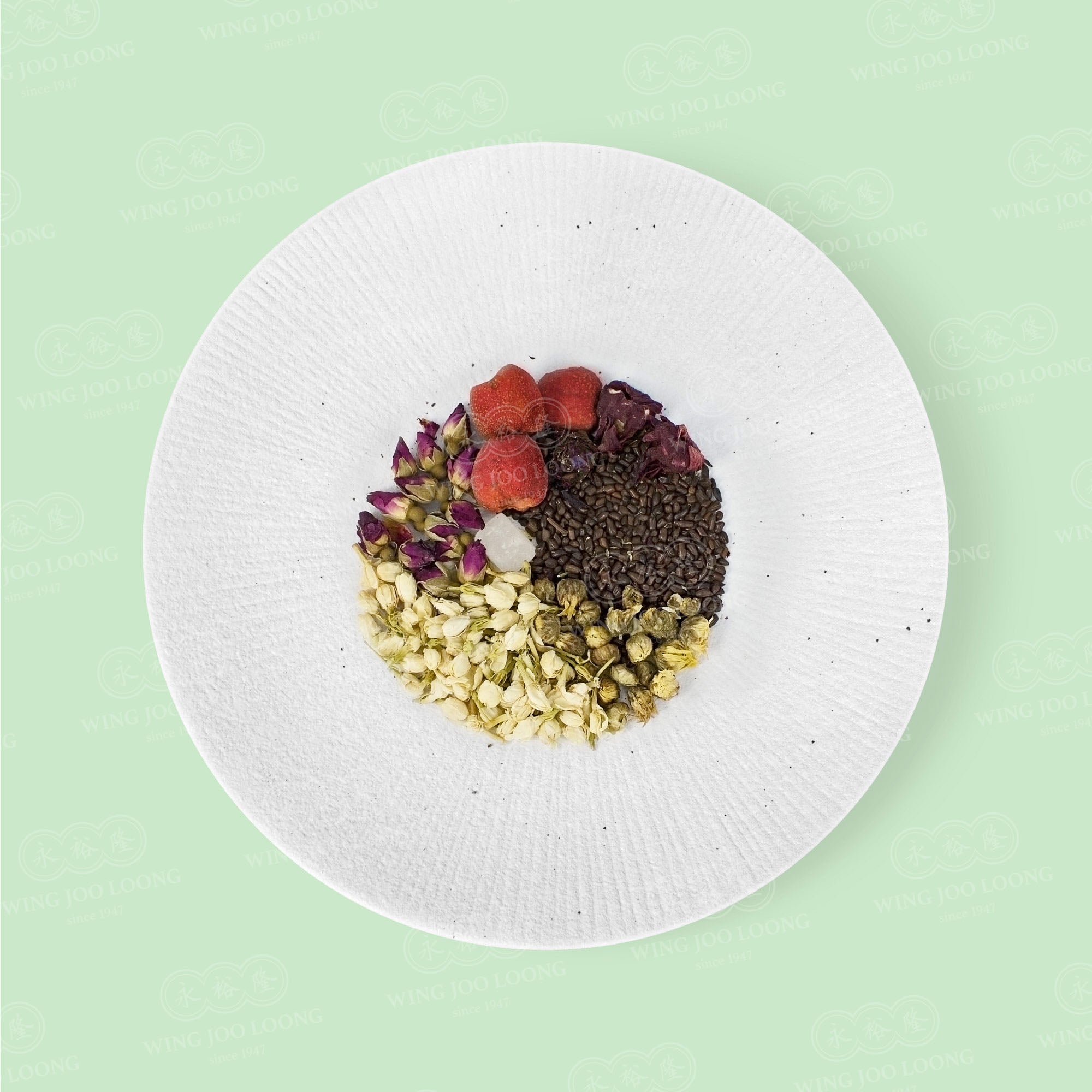 Our Eight Treasures Flower Tea is a harmonious floral tea blend made up of eight ingredients to clear heat and detoxify the body.

Benefits:
● Clears heat and detoxifies the body
● Improves digestion
● Promotes urine production and reduces fluid build-up
● Relieves fatigue and swelling in the eyes
● Lowers blood cholesterol
● Reduces blood pressure
● Promotes healthy skin and eyes
● Supports healthy weight loss

Recommended for whom:
Suitable for everyone, especially individuals who have a preference for cold food or drinks, like to overindulge in heaty foods (e.g. fried, oily and spicy foods; alcohol; red tea; coffee, etc.), stay up late, and experience high stress.
JOIN OUR MAILING LIST
Get wellness tips and the inside scoop
on new launches and deals!