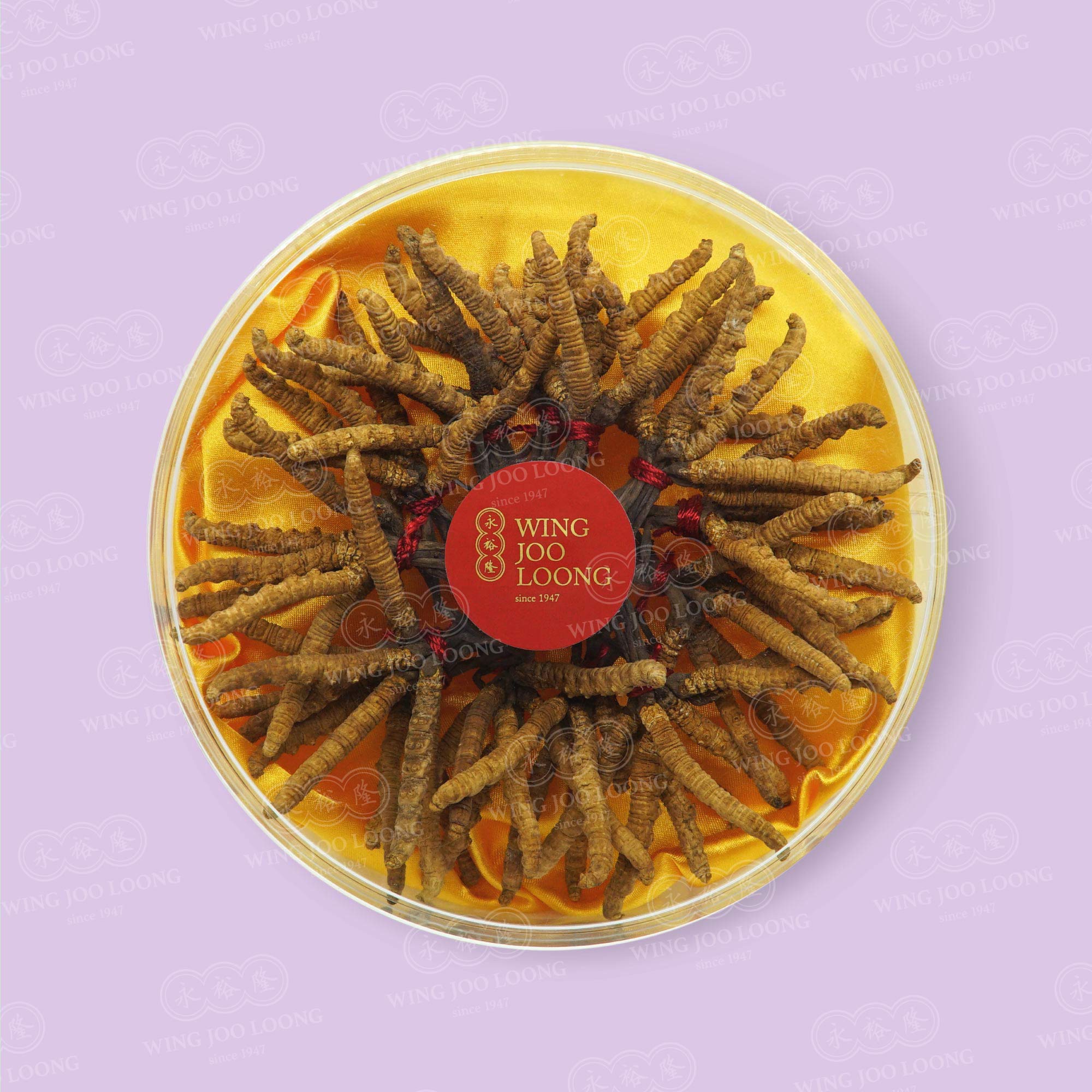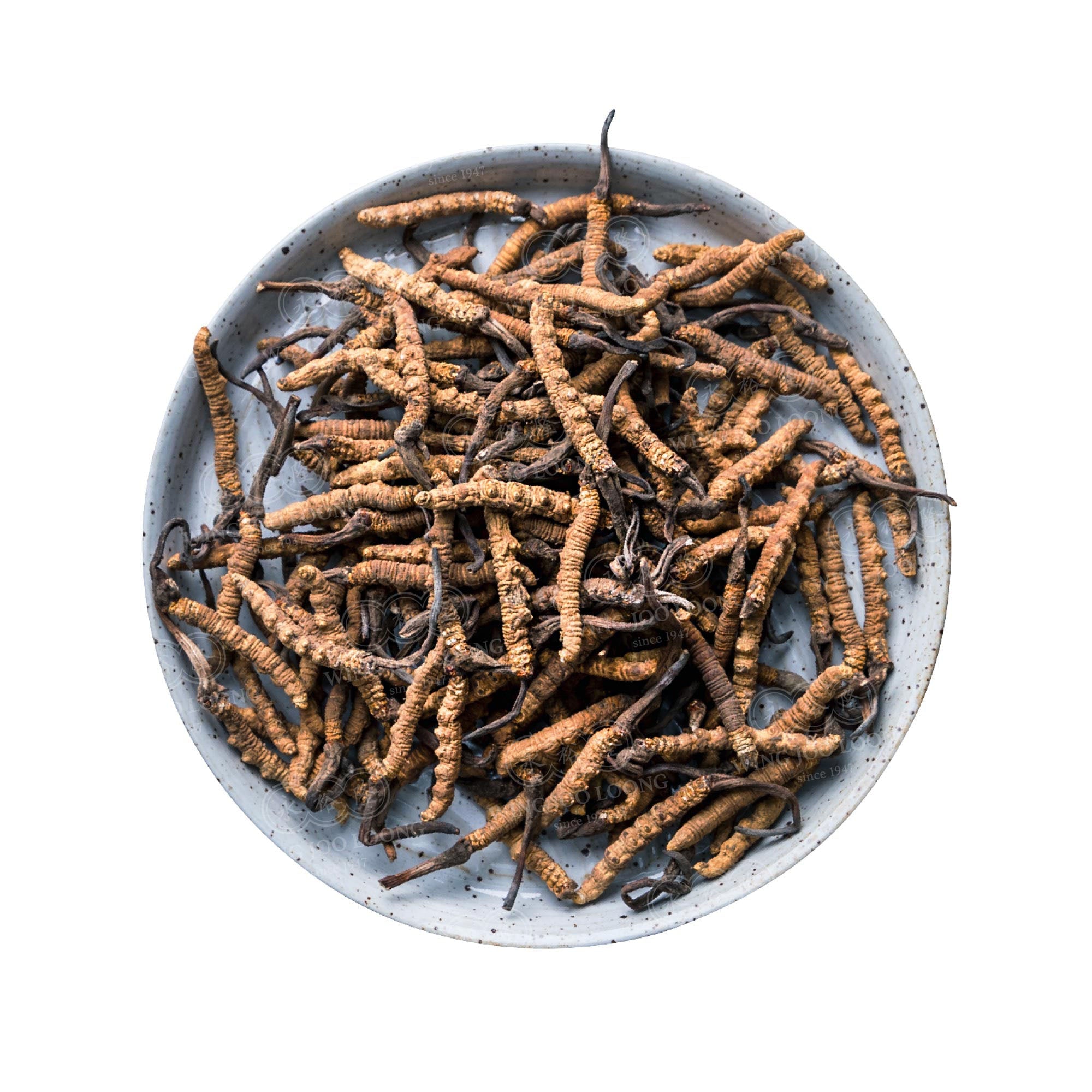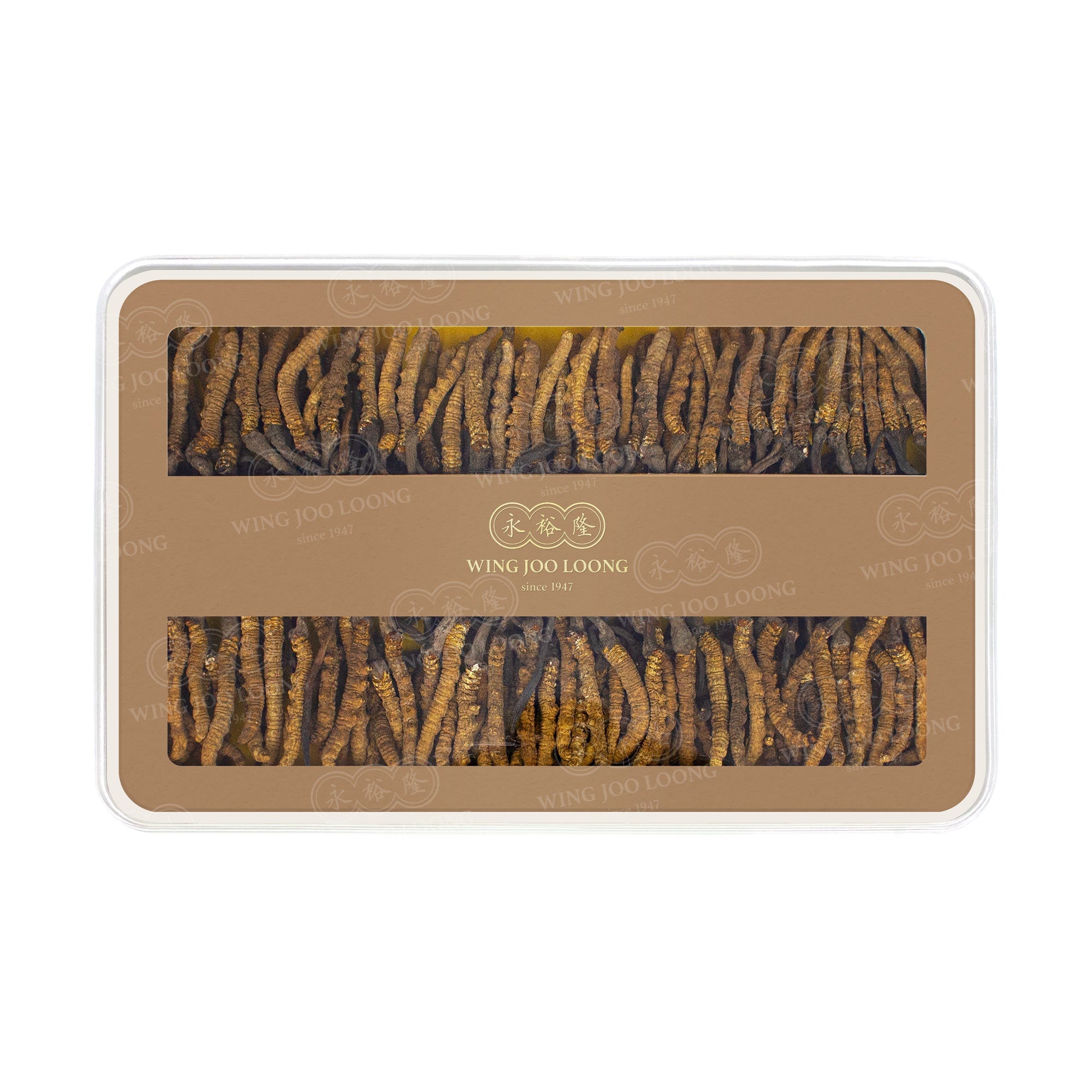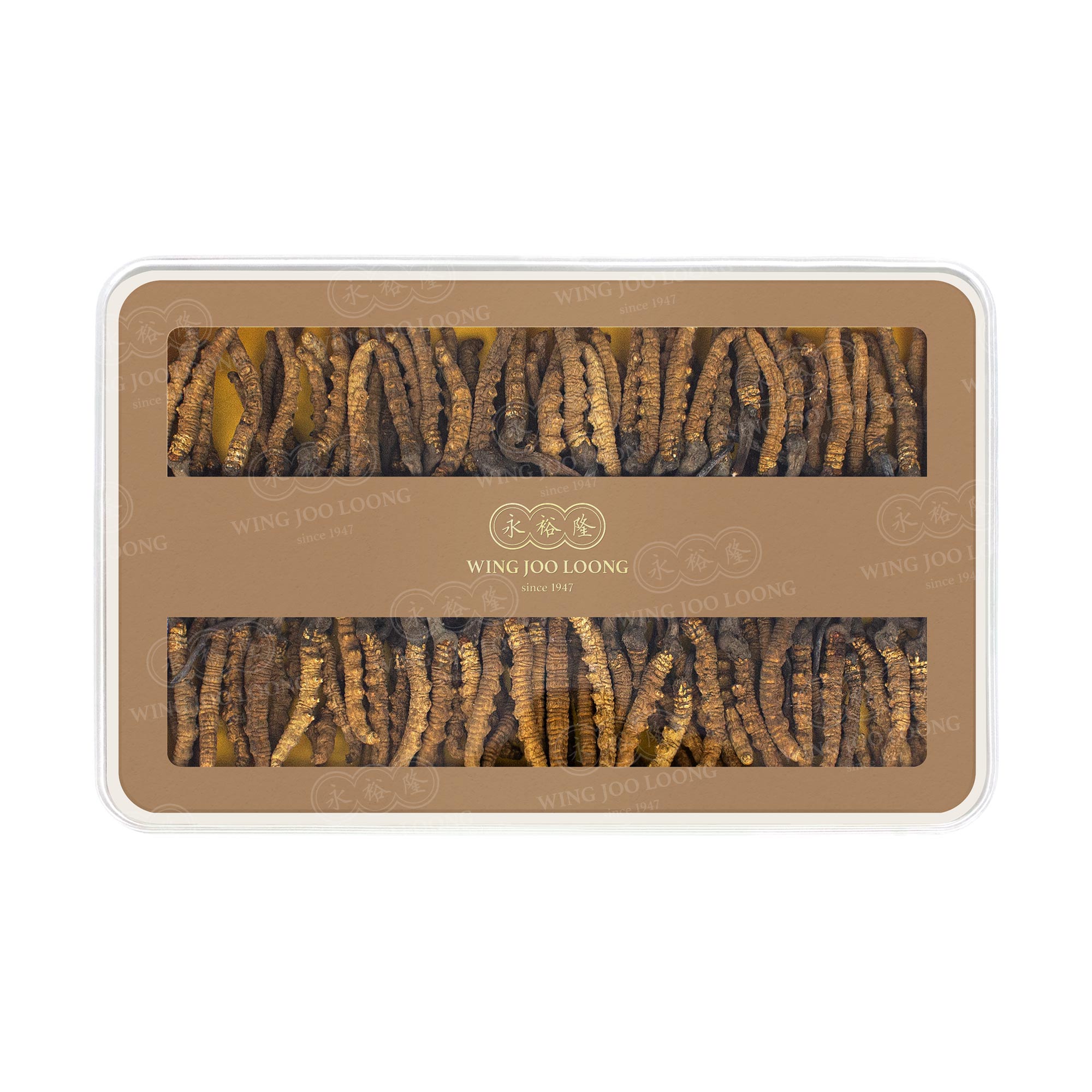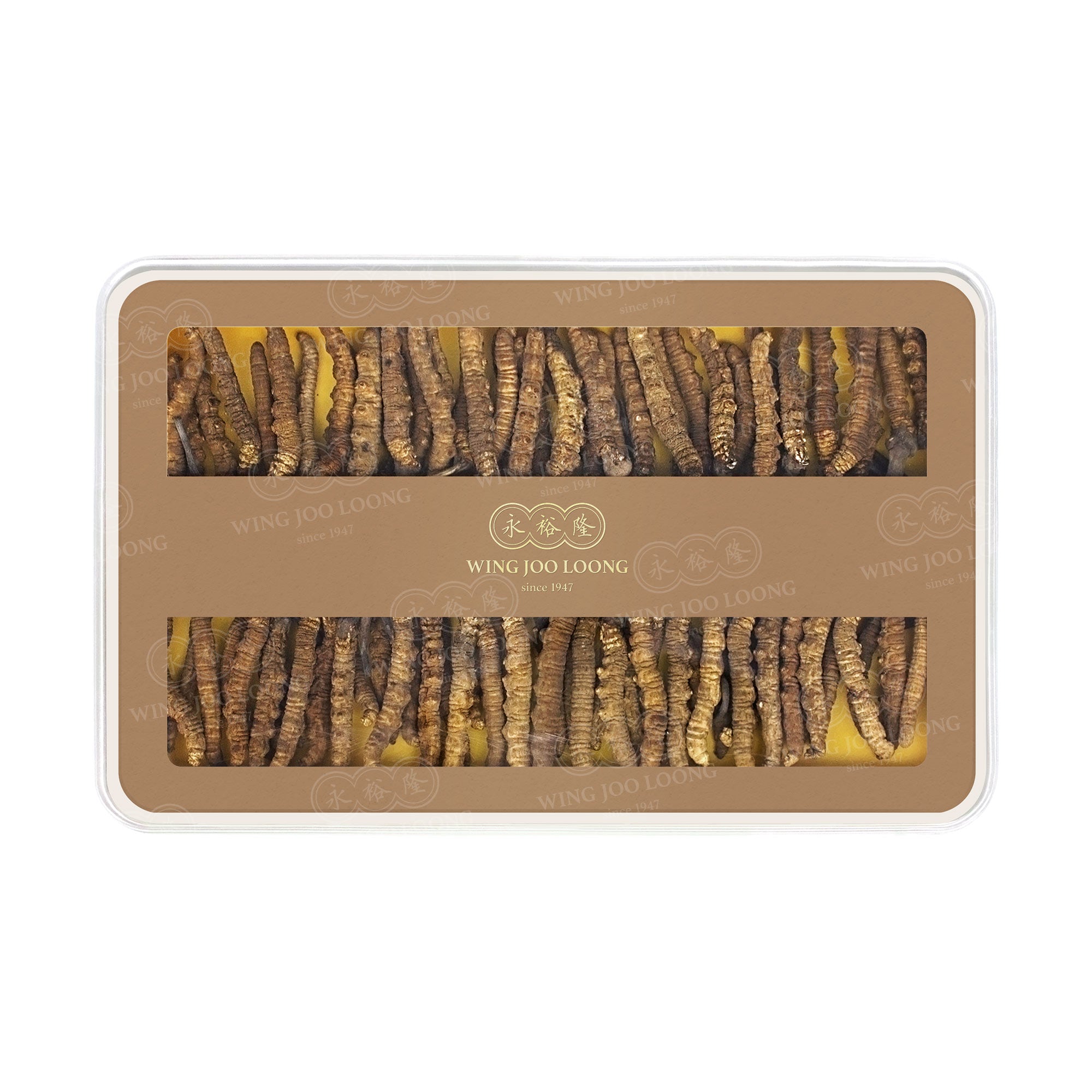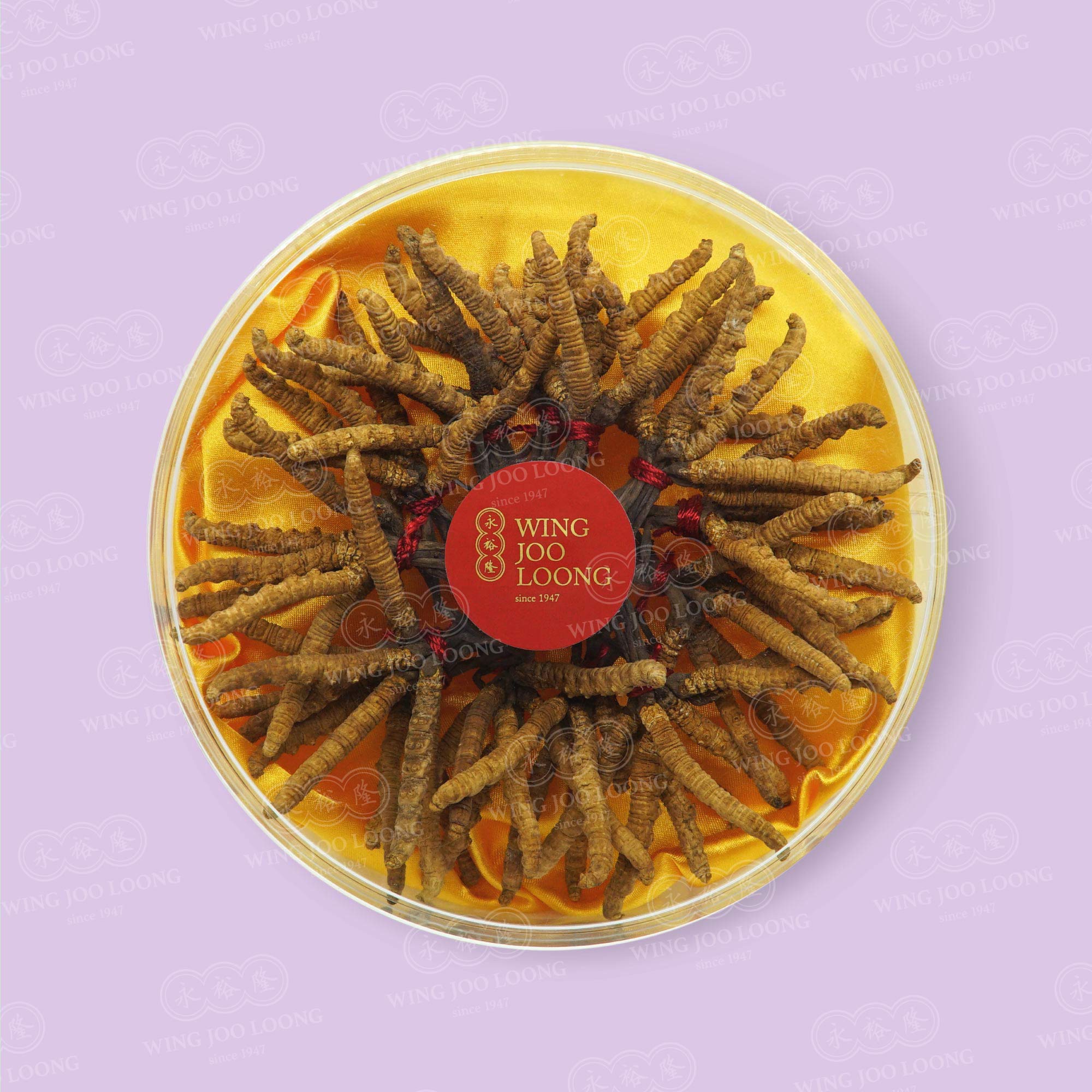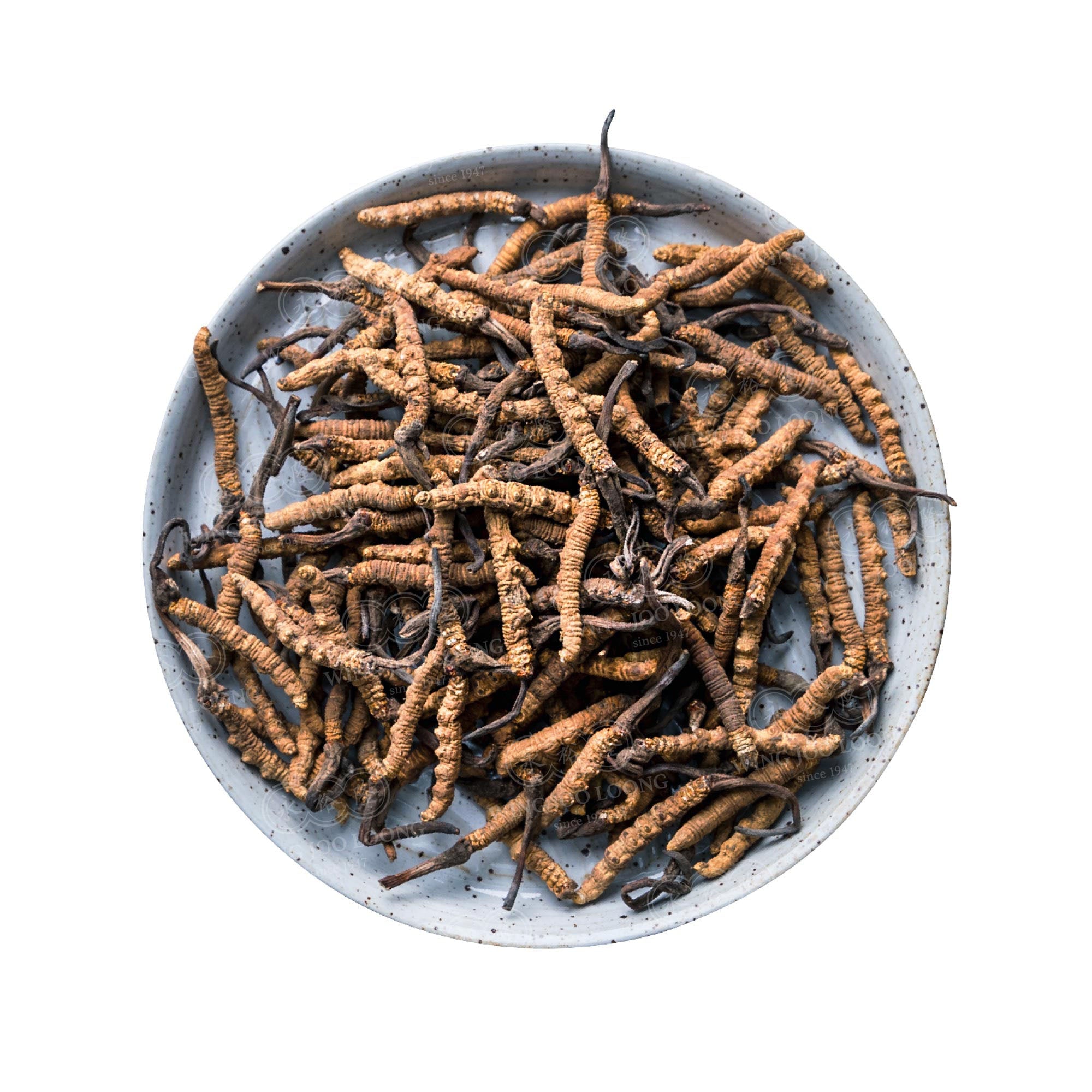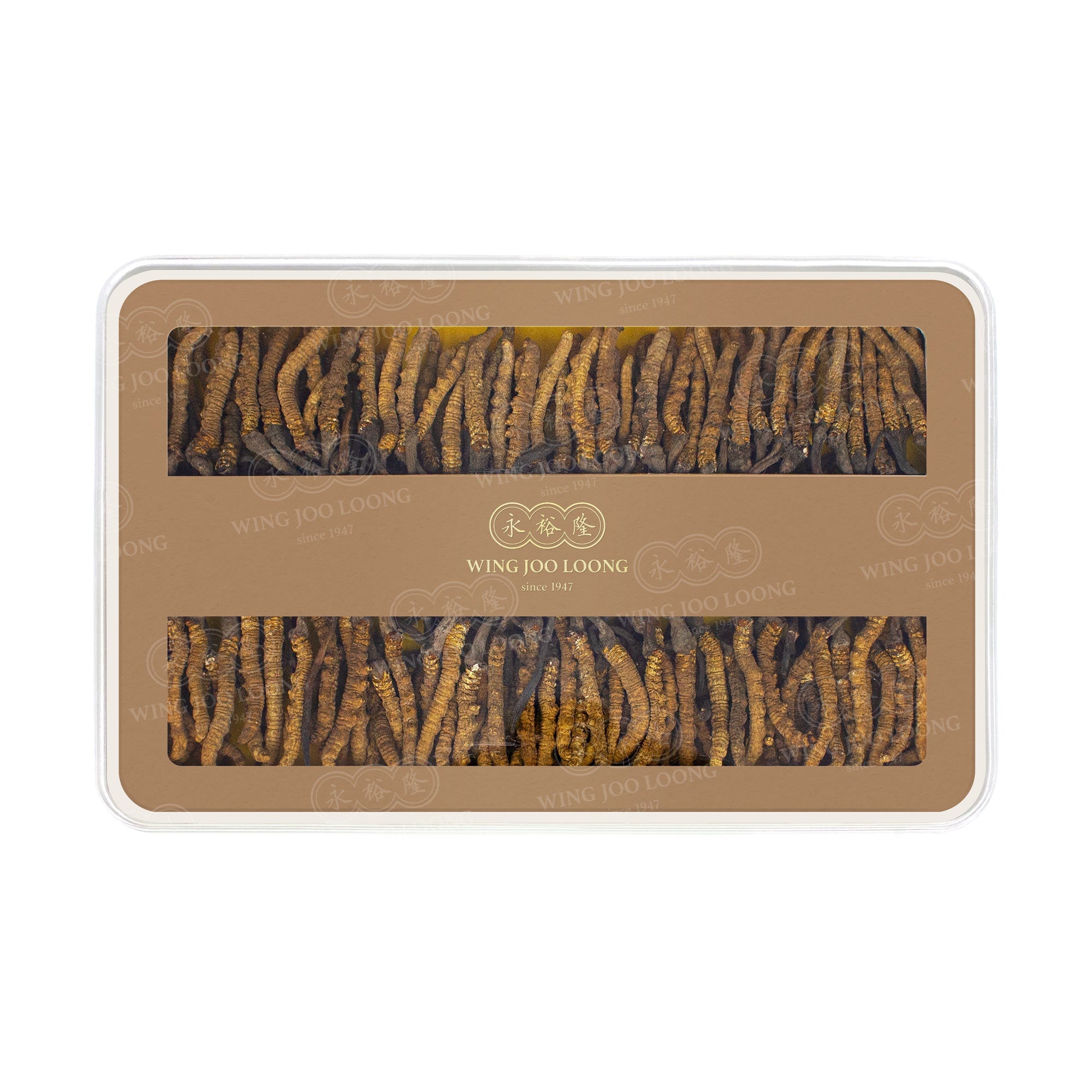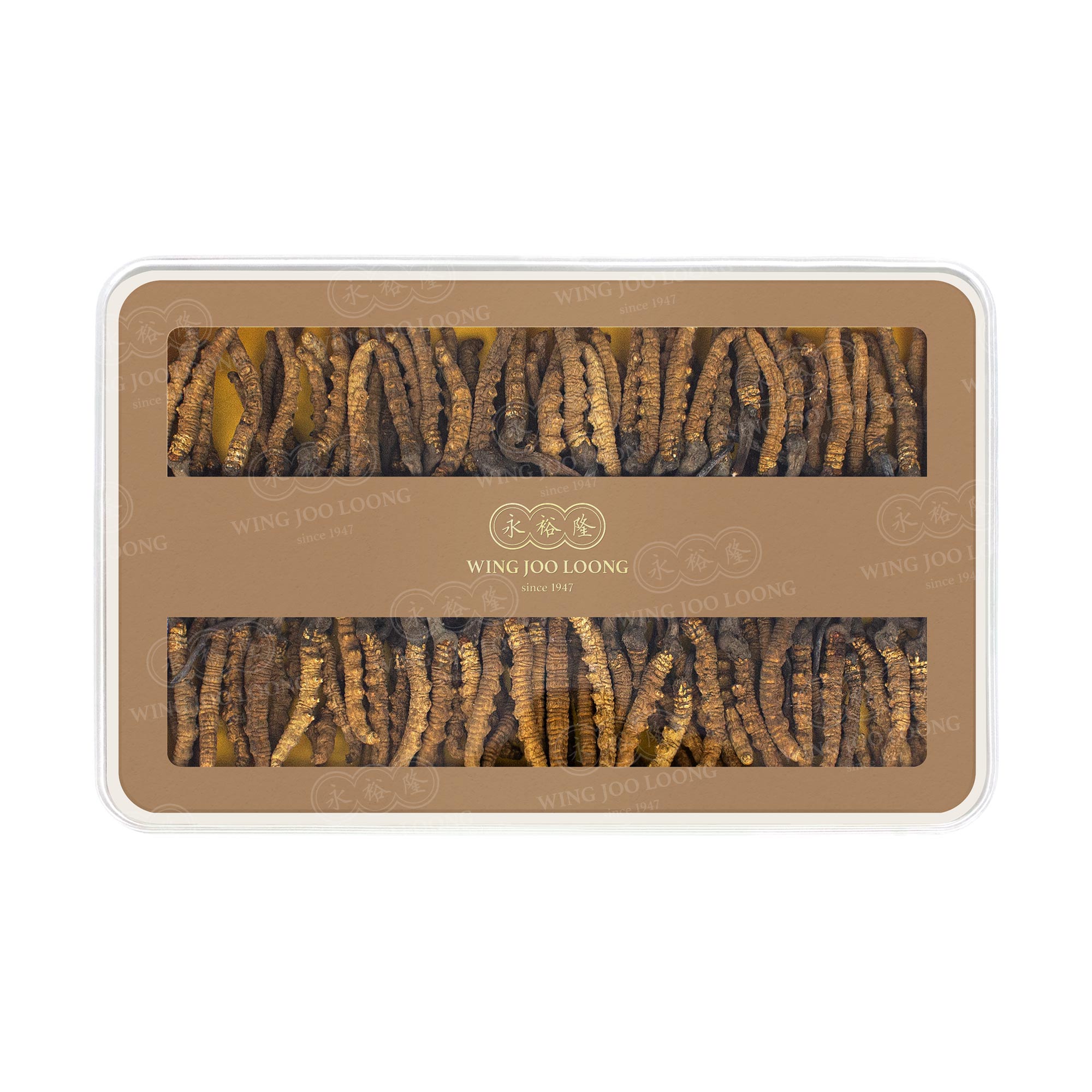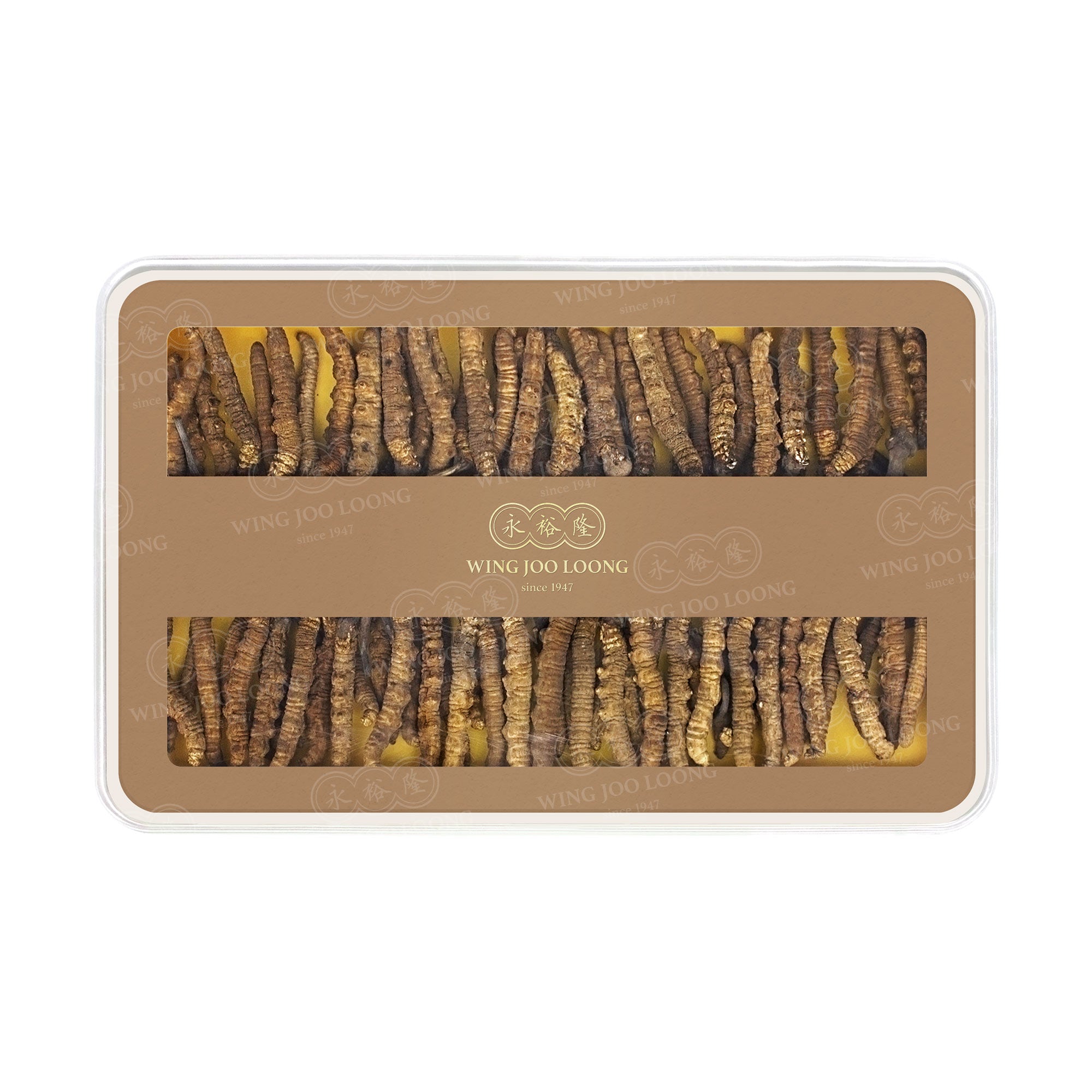 For thousands of years, cordyceps has been prized for its rich medicinal benefits and is considered one of the precious and top-grade herbs in Chinese medicine, alongside ginseng and dendrobium. It is found in the soil of prairies, at an altitude of 3500-5000 metres above sea level, in places such as Qinghai, Szechuan, and Tibet.

This rare and valuable herb is slightly warm in nature, tonifies the kidneys, and invigorates the lungs. It is commonly used to soothe the lungs for the treatment of chronic asthma and bronchitis. As a harmonious herb, cordyceps can be taken as a tonic for general health maintenance. It can also enhance the activity of natural killer cells, which are one of our body's first line of defence against infection and illnesses.

Benefits:
● Treats deficiency in kidney Yang and blood, such as impotence, nocturnal emission (wet dreams), soreness of the lower back and knees, etc.
● Strengthens respiratory function by enhancing oxygen utilisation and cellular oxygen uptake, resolving phlegm, relieving shortness of breath, and reducing lung inflammation
● Relieves fatigue and treats lack of energy and strength after a severe illness
● Boosts stamina and physical endurance
● Strengthens the immune system
● Combats oxidative stress and replenishes kidney essence, thereby slowing down aging
● Improves normal kidney function
● Improves blood glucose metabolism, thereby reducing blood sugar levels

Note:
The wild cordyceps are sold based on the net weight of 37.5g (per tael) and the total count pcs cannot be directly derived from the estimated size stated.
JOIN OUR MAILING LIST
Get wellness tips and the inside scoop
on new launches and deals!