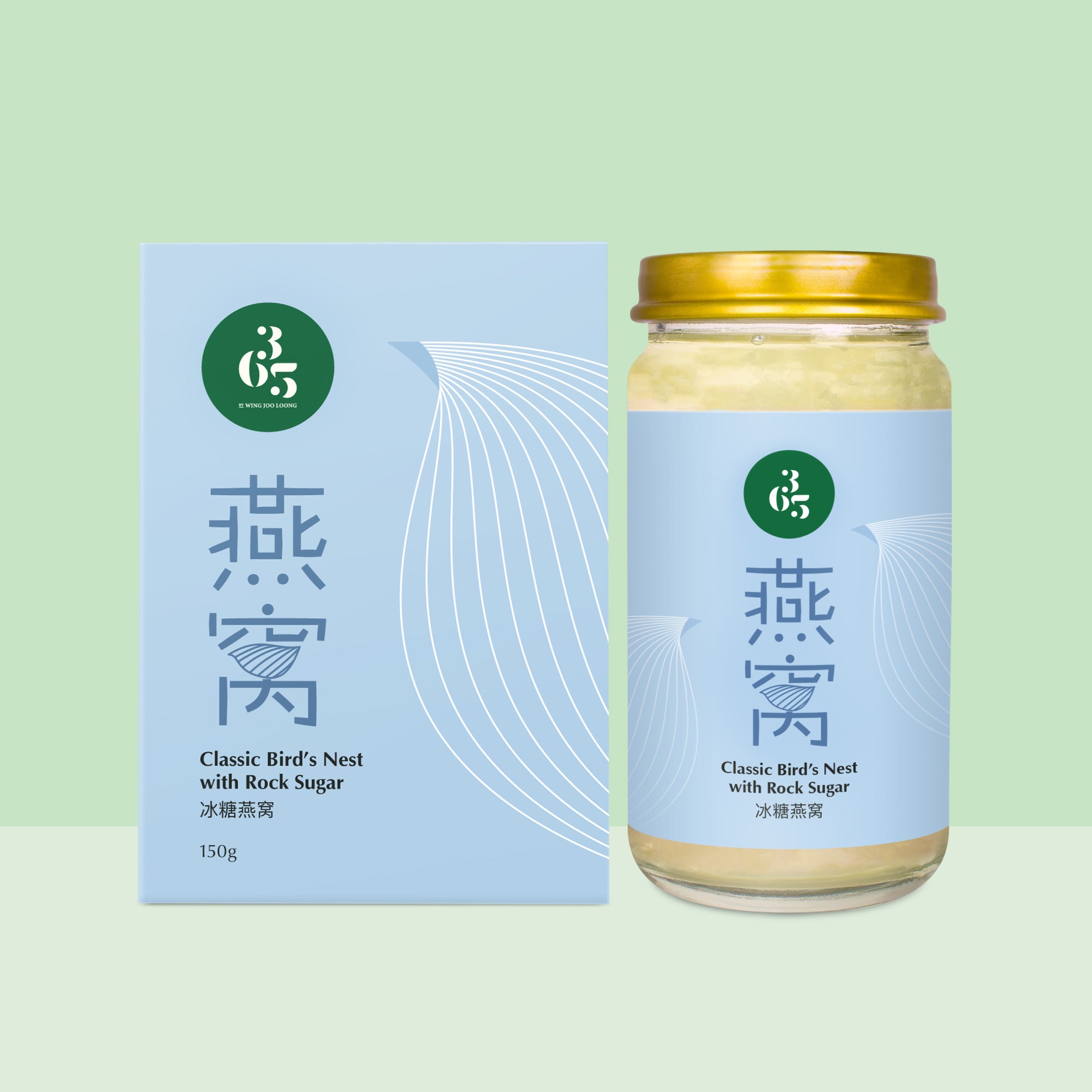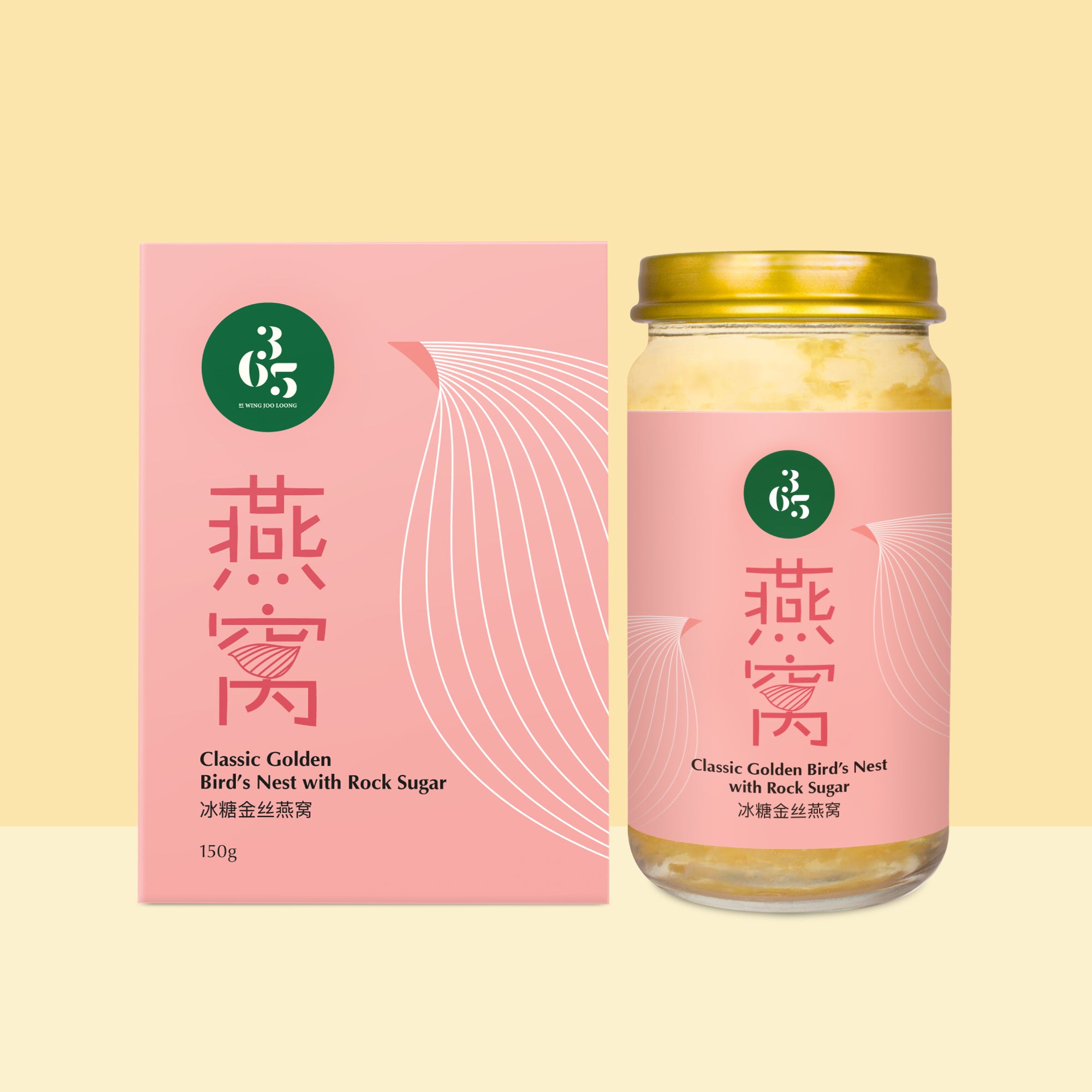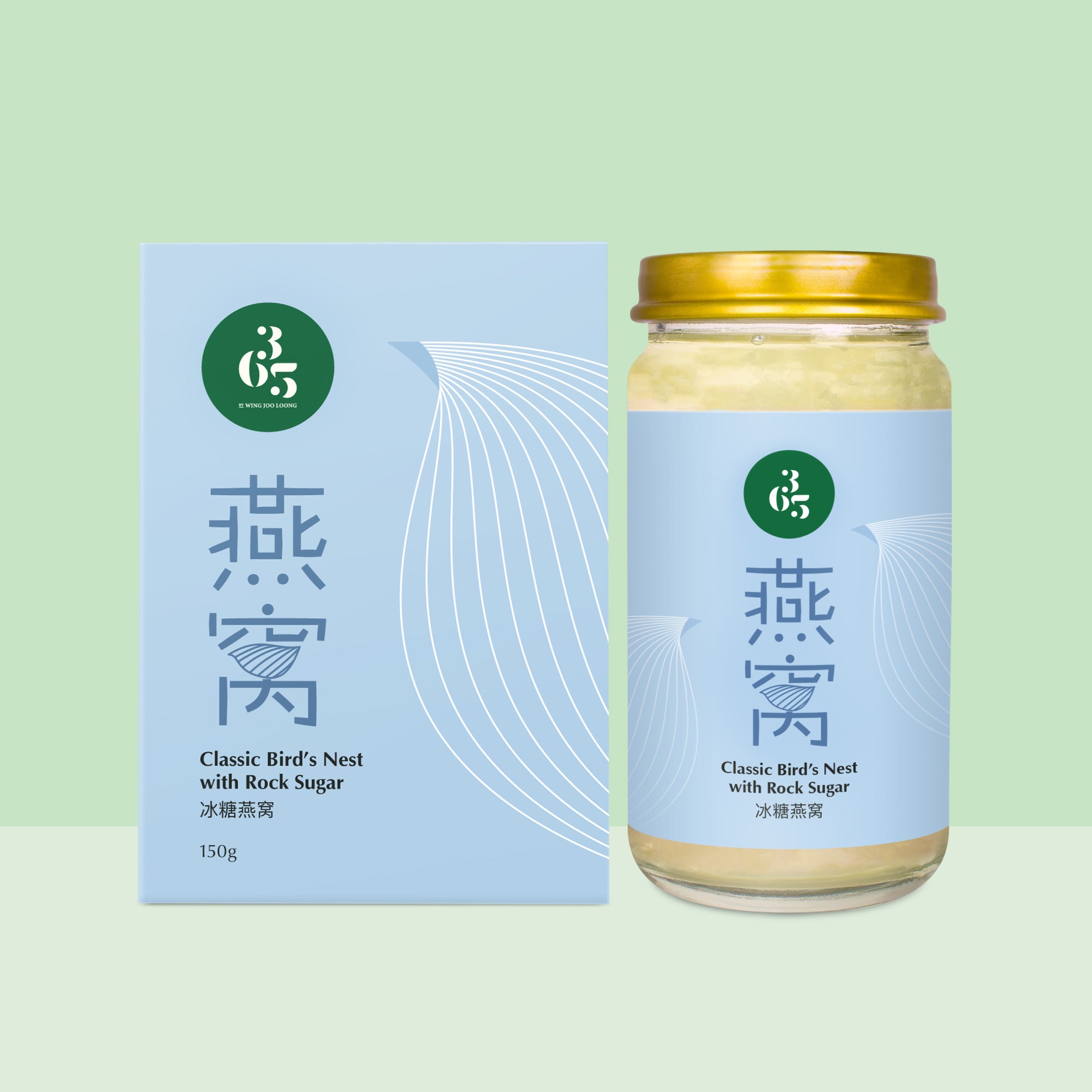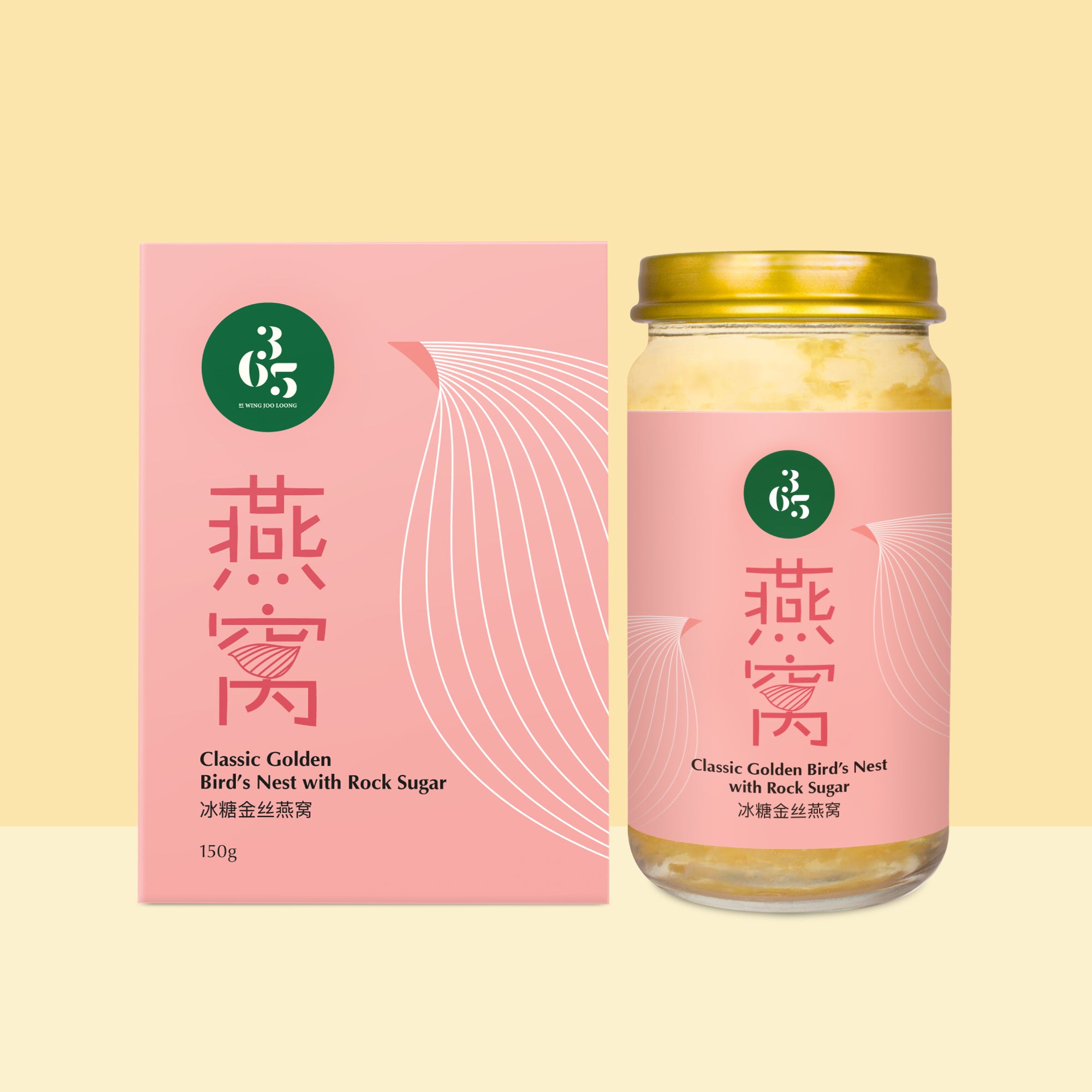 100% natural – No preservatives, no fillers and adulterants like fungus or seaweed.

At 365, we work directly with manufacturers to ensure all our products are made with pure herbs. That is why you will not find seaweed or fungus in our bottled bird's nests.

Enjoy the nourishing benefits and natural goodness of 100% genuine, premium grade bird's nest. Carefully selected, cleaned and double-boiled to perfection, our bird's nests come in reduced sugar and are manufactured in Singapore in a HACCP and Halal certified facility with strict quality control.

Benefits of bird's nest:
● Promotes anti-aging
● Aids in post-operative recovery
● Strengthens the lungs and immune system
● Eases chronic dry coughs
● Contains sialic acid which supports brain growth and cognition
● Promotes cell regeneration
● Stimulates collagen production

Recommended for whom:
Suitable for everyone, especially during confinement, post-operative recovery, and for elderly with digestive and respiratory issues.

Indulge in the richness of our bird's nest selection and nurture your well-being from within.
JOIN OUR MAILING LIST
Get wellness tips and the inside scoop
on new launches and deals!