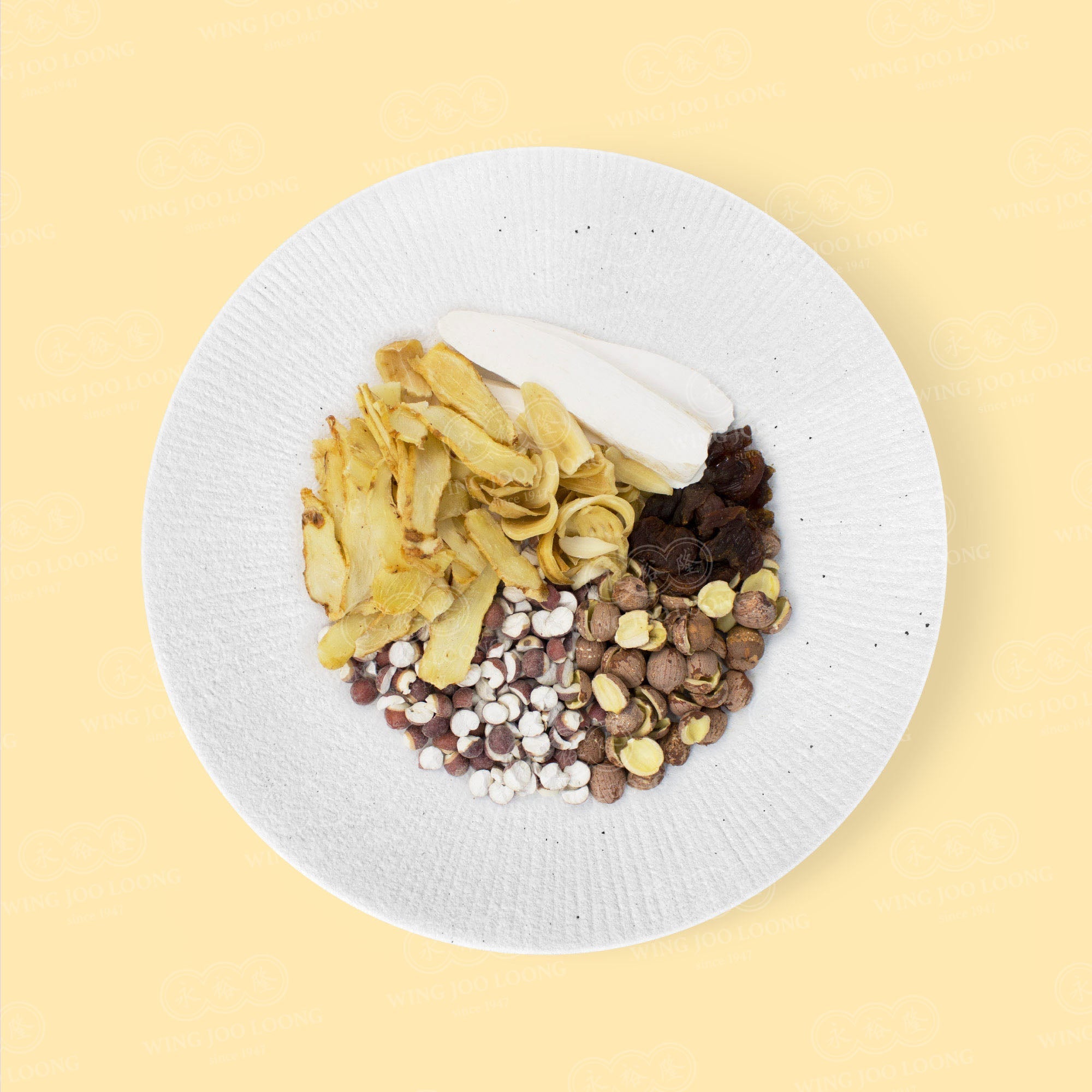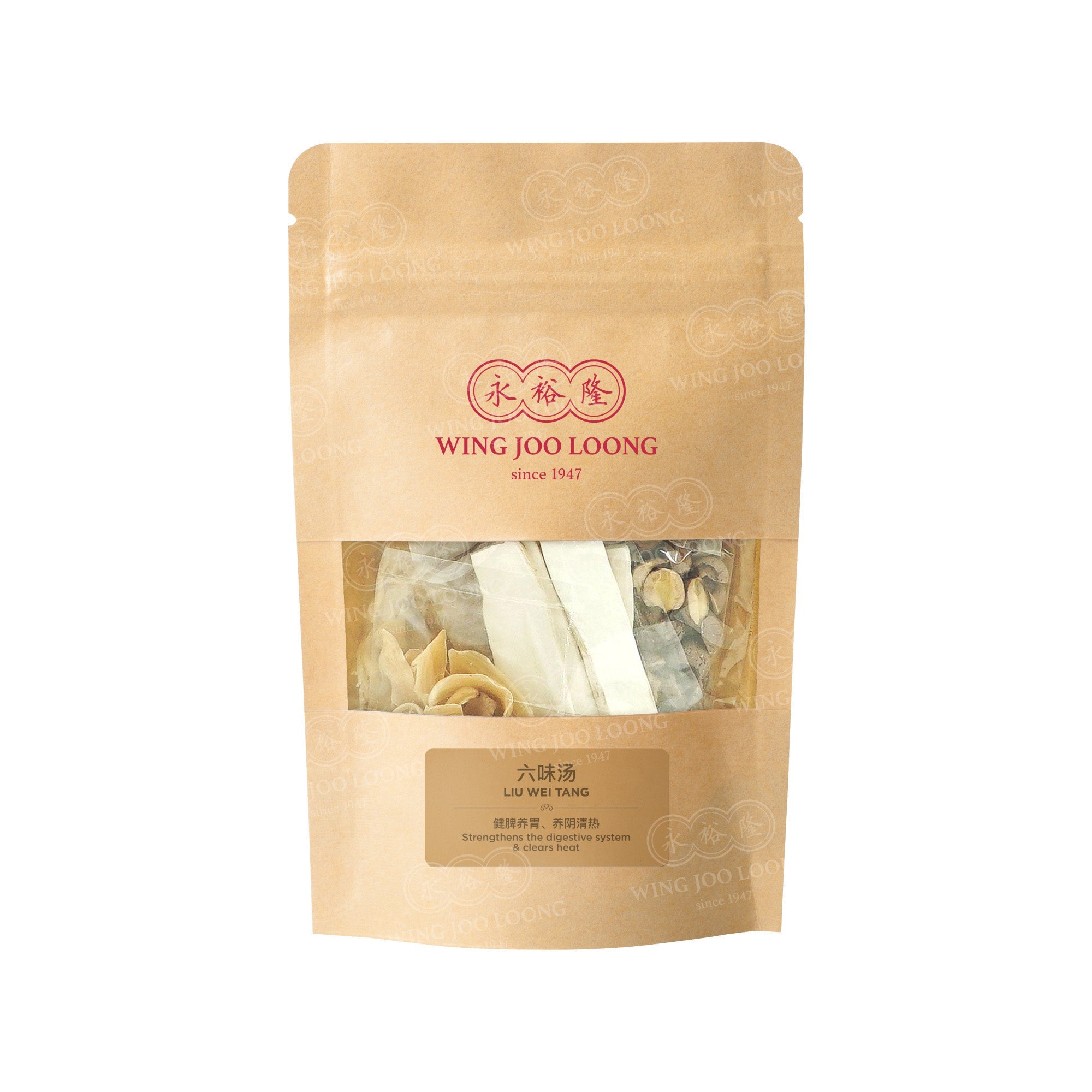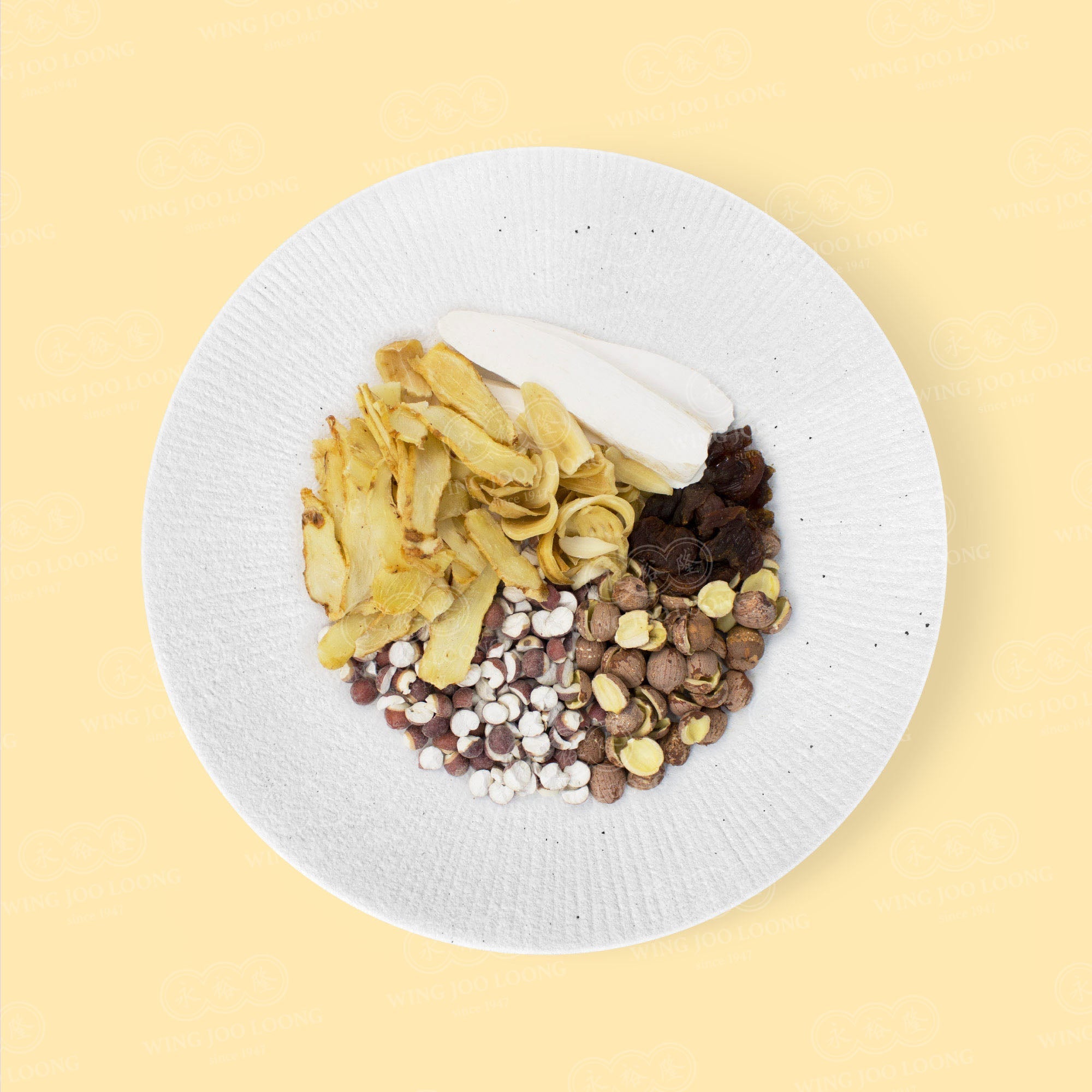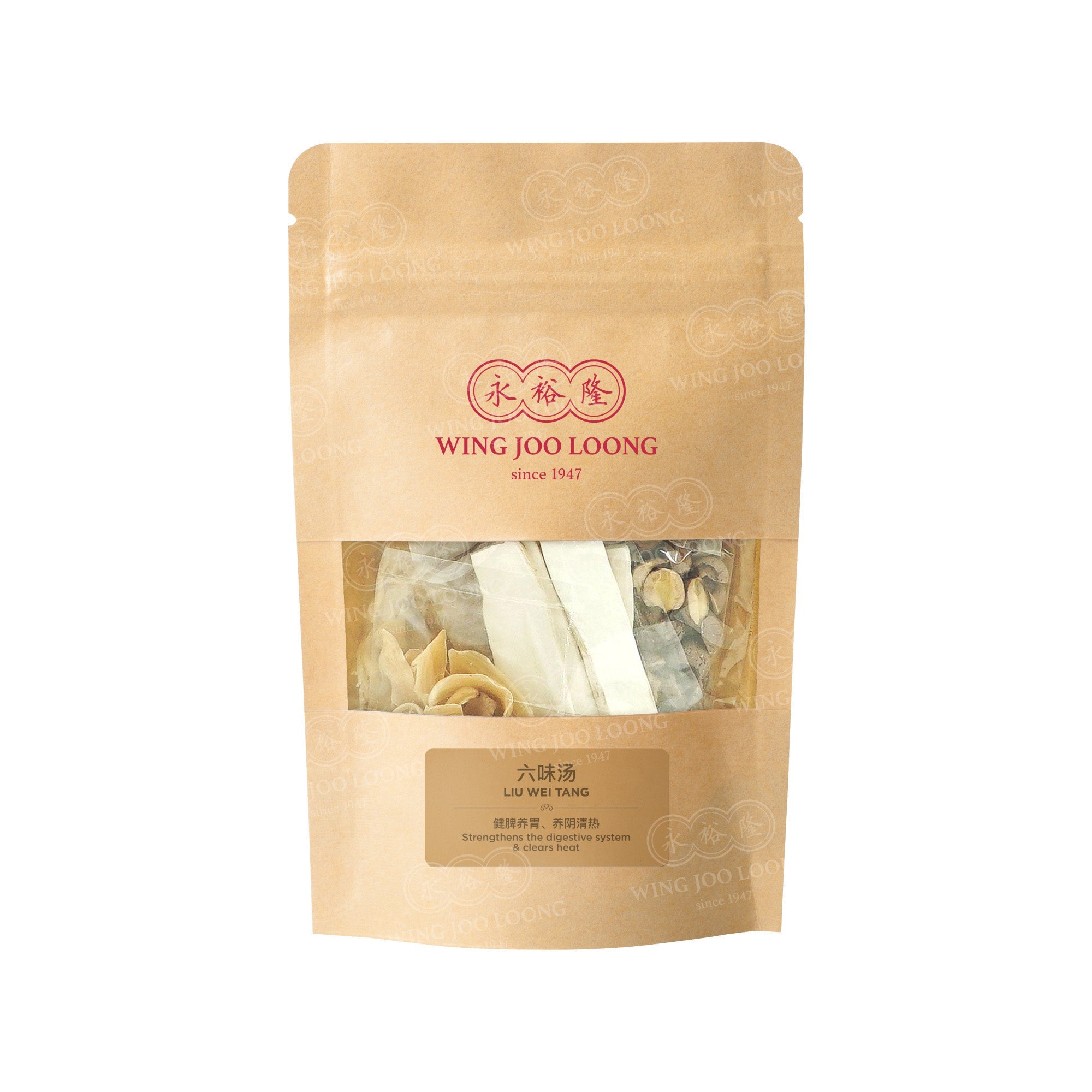 Liu Wei Tang, also commonly known as Lok Mei Tang, is a popular TCM remedy that contains a harmonious blend of six herbs to strengthen the spleen, nourish the lungs, and expel heatiness in the body.

Benefits:
● Strengthens the digestive system
● Improves appetite
● Clears heat
● Moistens the lungs
● Relieves dry cough and throat
● Calms the spirit

Explore our wholesome selection of herbal soup packs and nurture your well-being from within.
JOIN OUR MAILING LIST
Get wellness tips and the inside scoop
on new launches and deals!