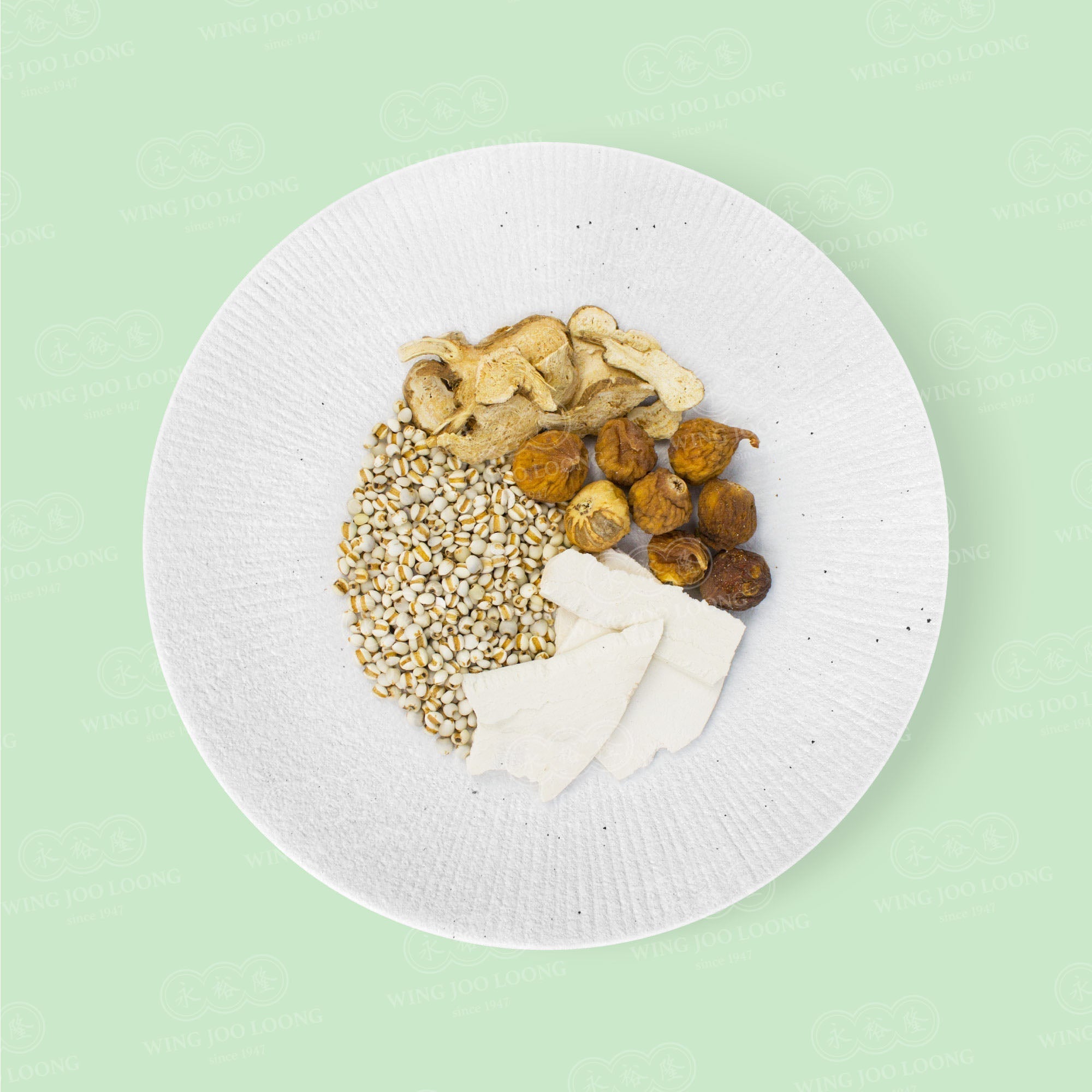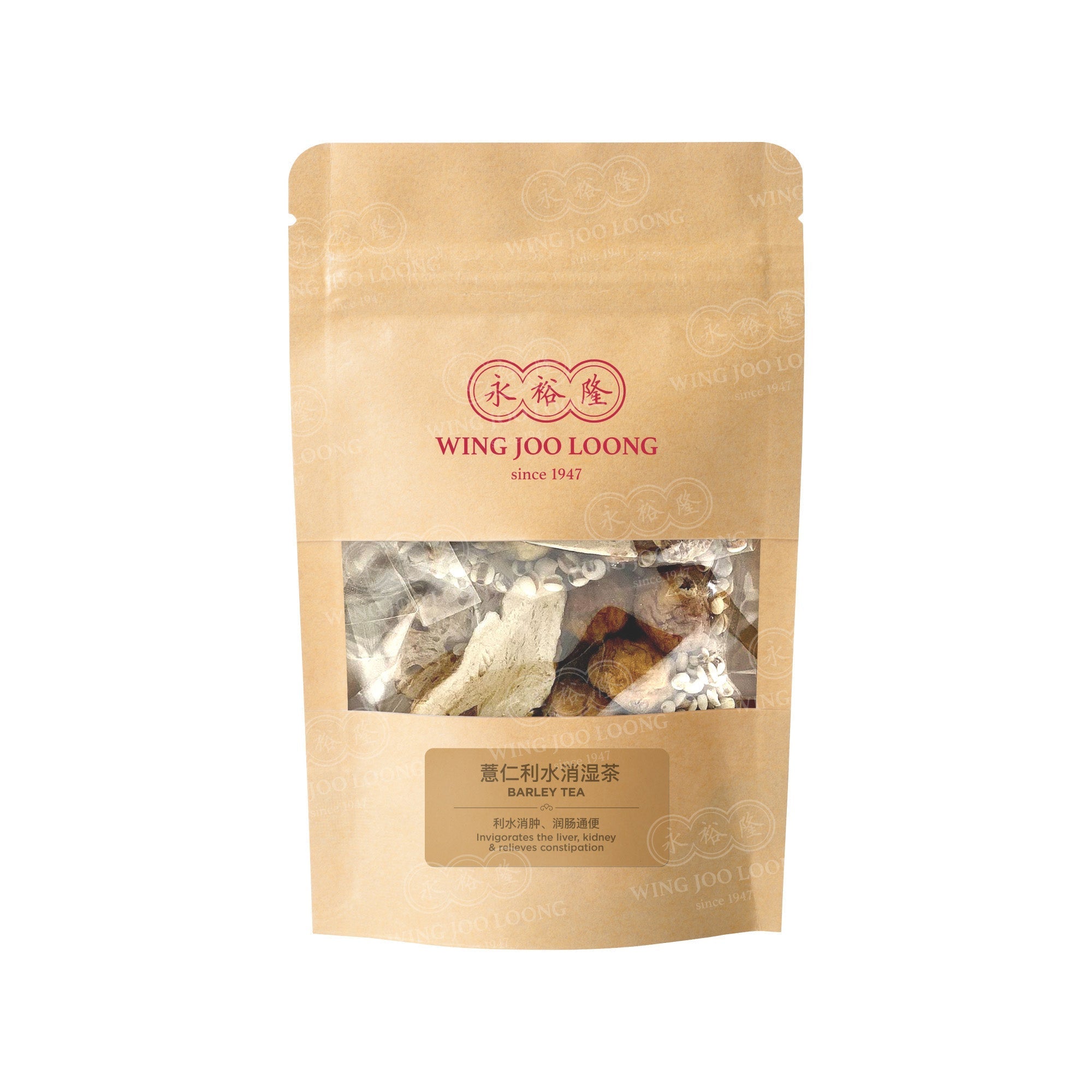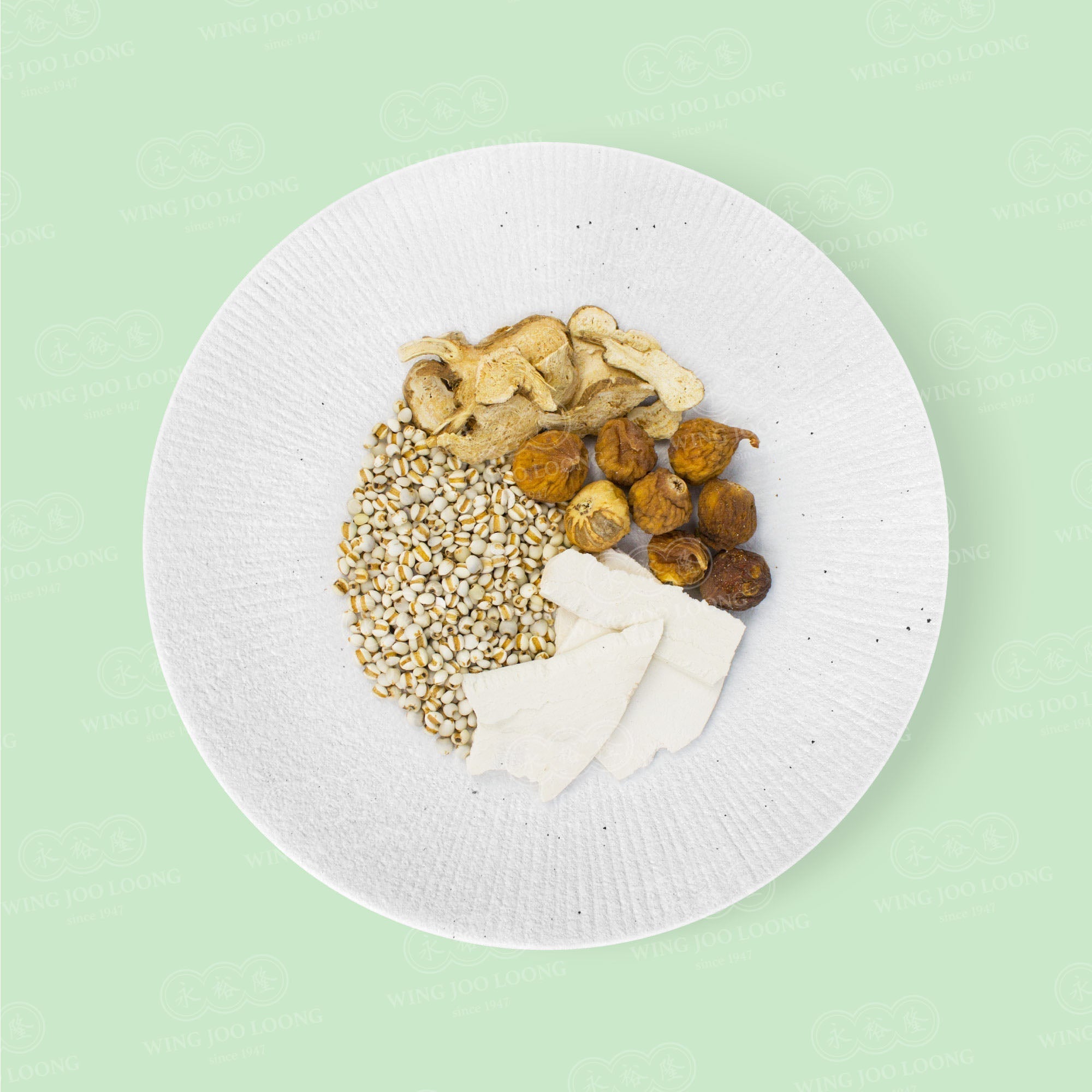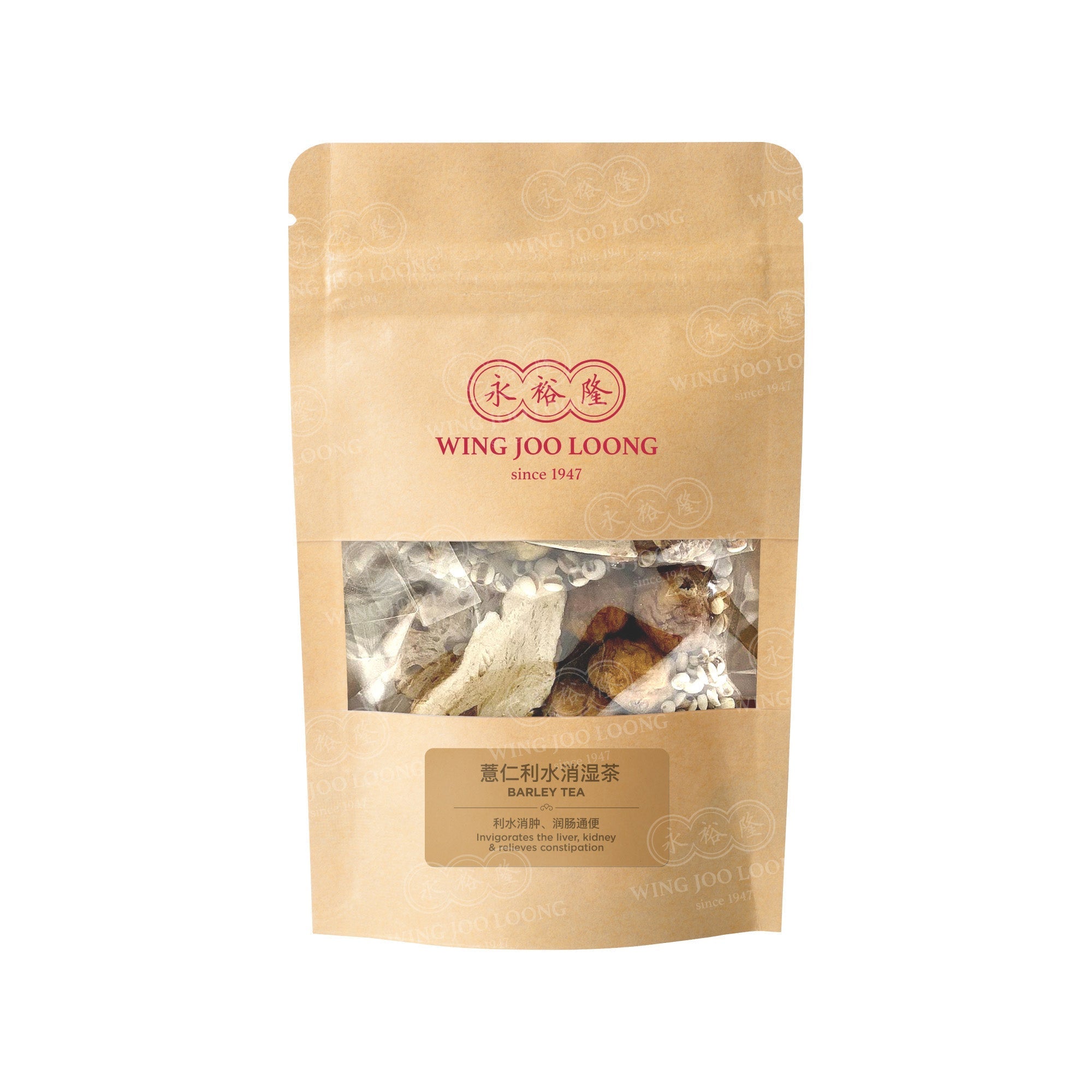 Our Barley Tea combines a harmonious blend of herbs—Chinese Barley, Fu Ling, Bai Zhu, and Dried Figs— to strengthen the spleen, promote urine production and drain dampness (excess moisture in the body).

Benefits:
● Strengthens the body's digestive center (spleen and stomach)
● Improves flow of Qi (energy) and blood impeded by dampness in the body
● Relieves loss of appetite, diarrhea, bloating, indigestion, abdominal distension, and lack of energy due to spleen Qi deficiency
● Alleviates edema (water retention), heaviness of the limbs, etc.
● Relieves pain in the joints and tendons
● Reduces acne by clearing heat and toxins
● Reduces eczema flare-ups caused by dampness and heat
● Supports healthy weight loss
● Reduces the risk of high blood cholesterol, diabetes, gout flares, and urinary tract infection.

Recommended for whom:
Suitable for individuals who are prone to dampness. For instance, having a preference for cold, raw, sweet, or greasy foods, often staying in air-conditioned environment, frequently staying up late, and having a lack of exercise.
JOIN OUR MAILING LIST
Get wellness tips and the inside scoop
on new launches and deals!