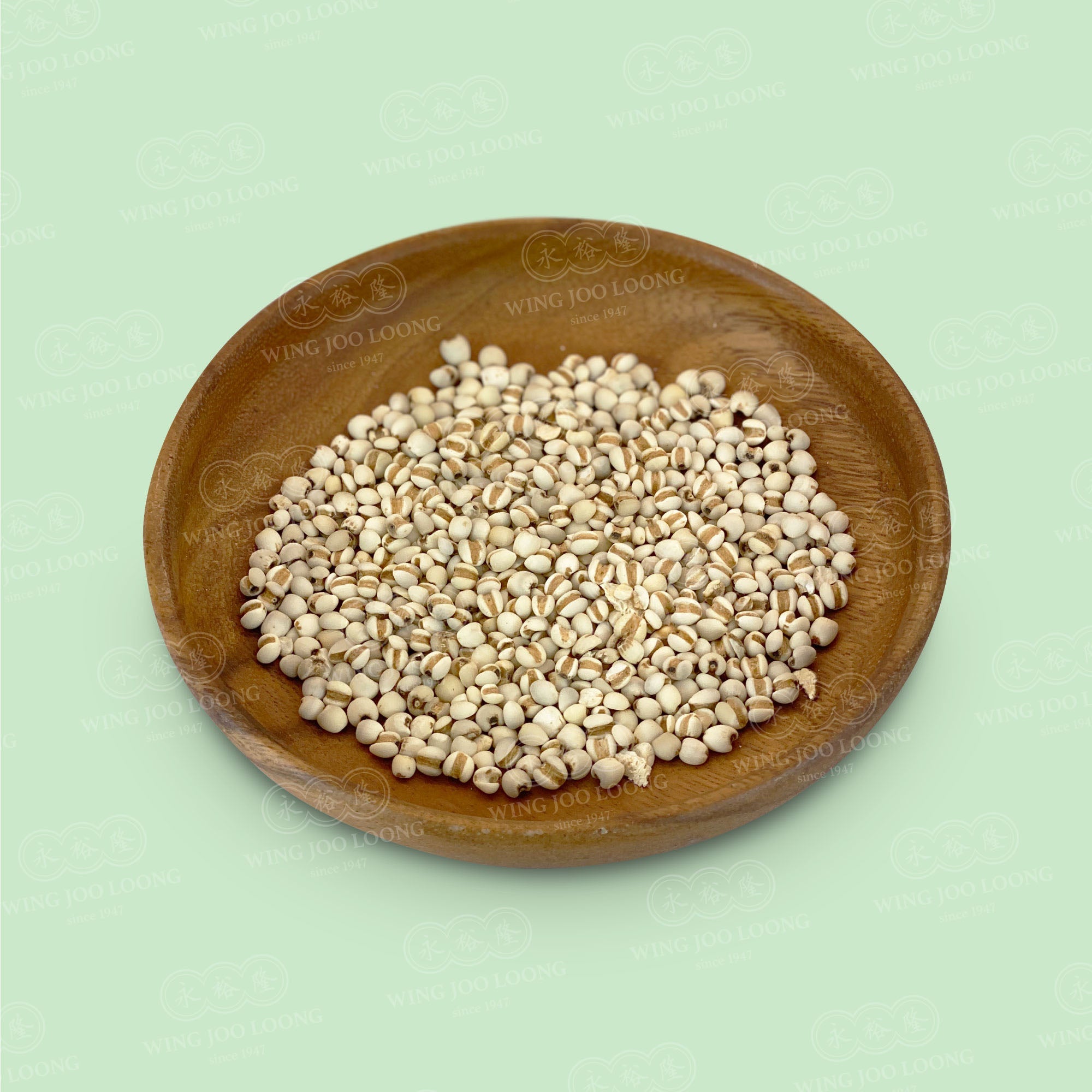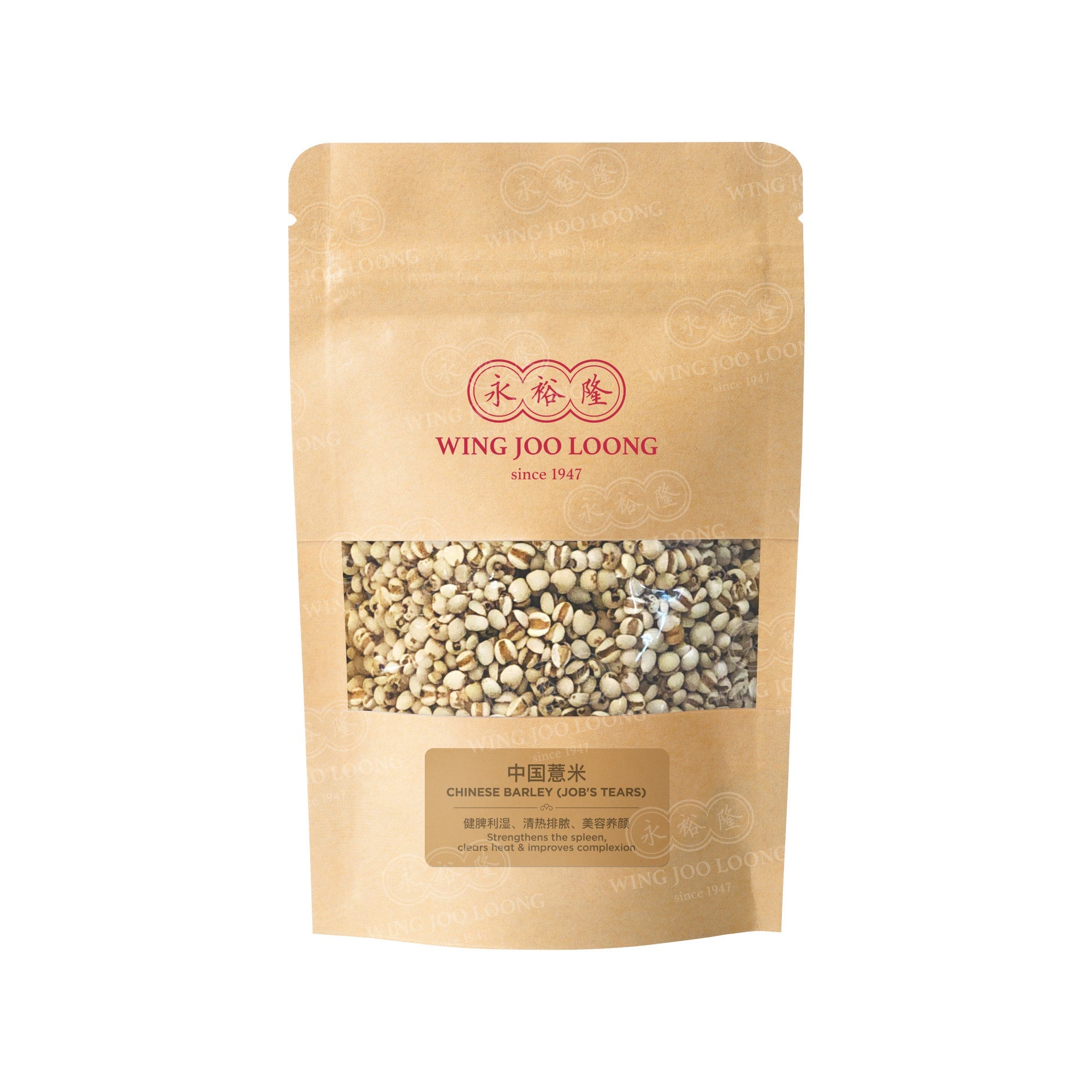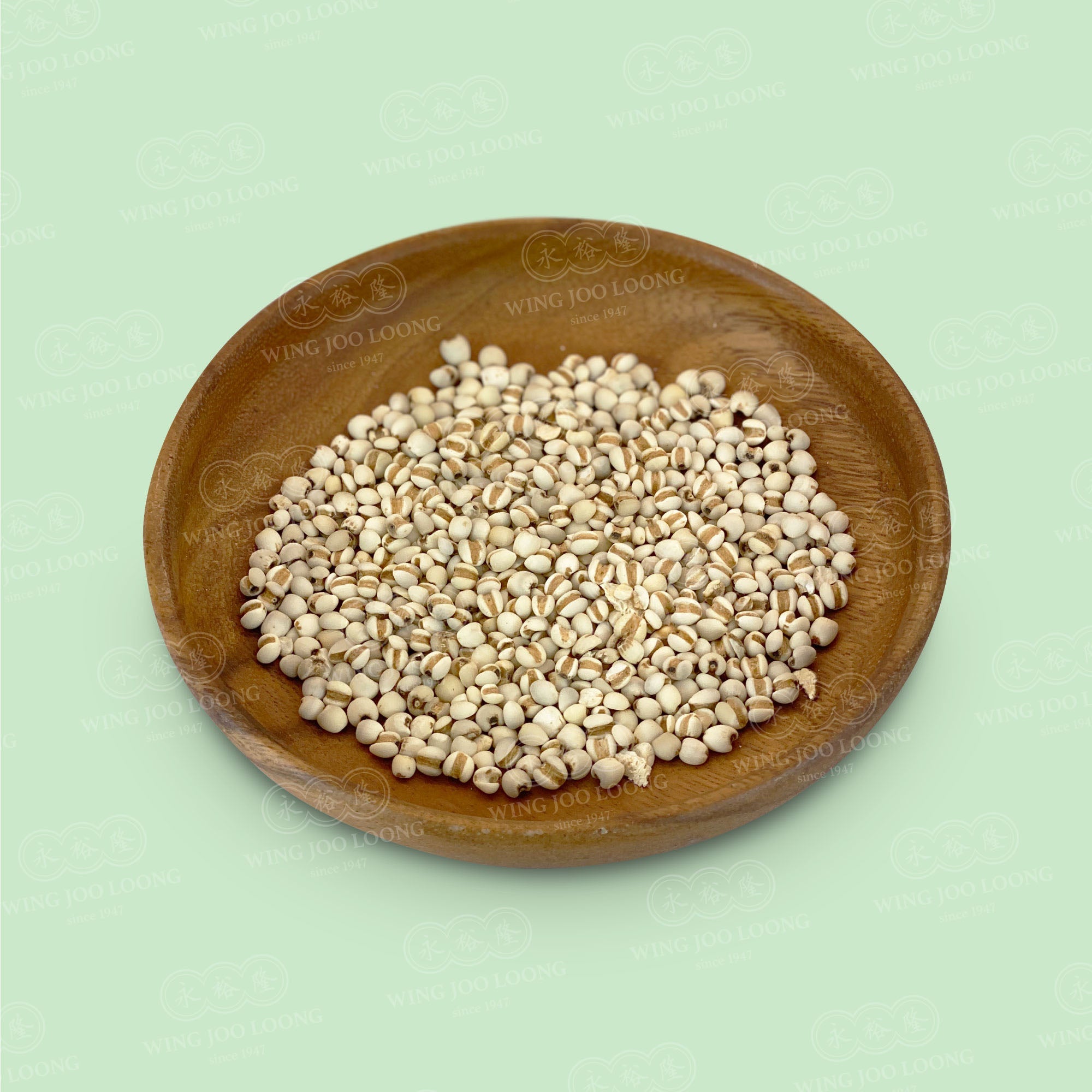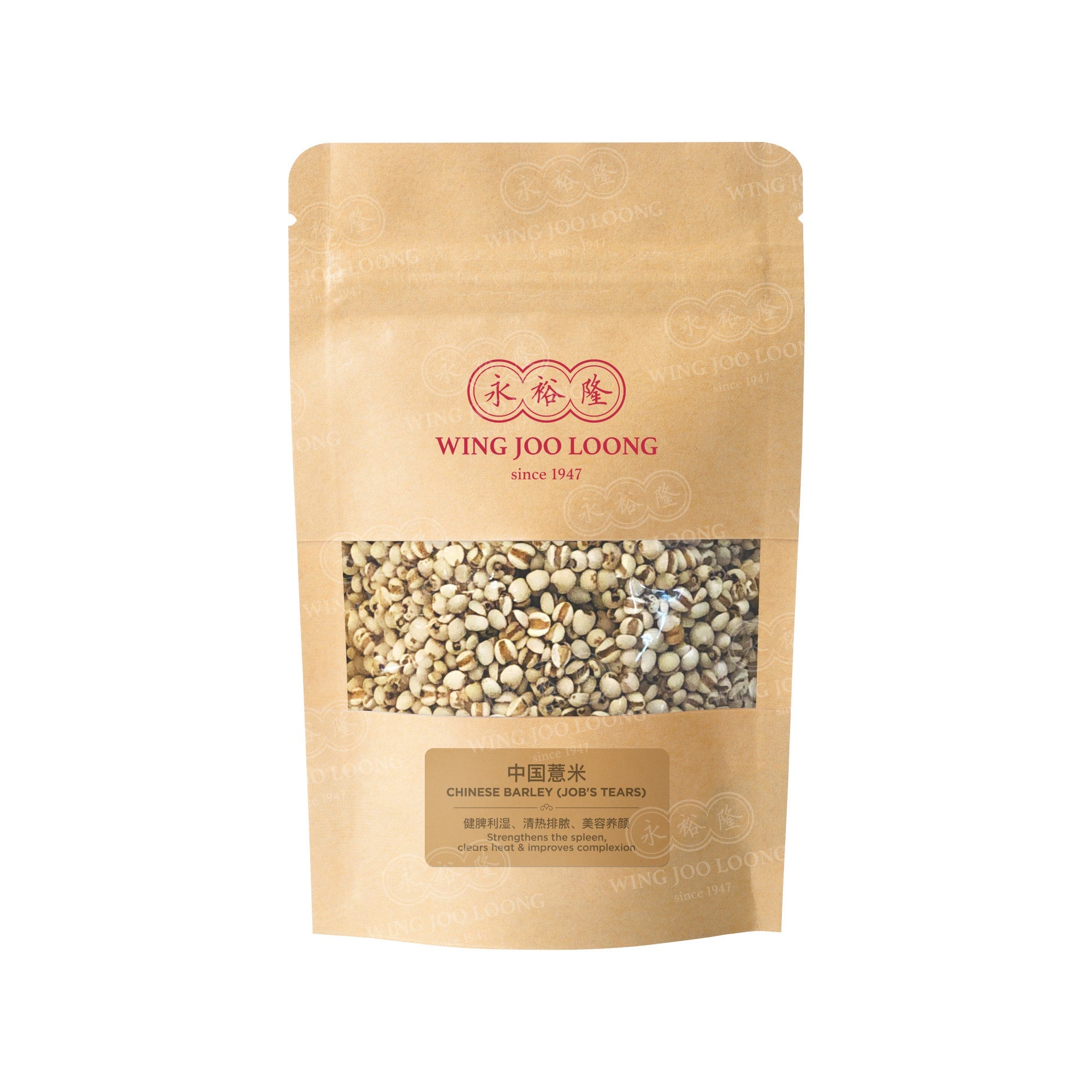 Chinese barley—also known as coix seed, Job's tears, and Yì yǐ rén (薏苡仁)—is one of the most common food medicines known to act as a diuretic and remove excess fluids in the body ('dampness'). In TCM, it is considered cooling in nature and has nourishing benefits on our spleen, stomach, and lungs.

Benefits:
● Strengthens the spleen and stomach
● Clears heat and promotes urine production
● Drains dampness from the bones, tendons, and muscles, thereby alleviating joint pain
● Relieves dampness-induced ailments such as loss of appetite, indigestion, bloating, loose stools, diarrhea, water retention in the lower limbs, and fatigue
● Relieves painful urination or burning sensation during urination
● Relieves spleen deficiency with profuse dampness syndrome, manifesting as diarrhea and excessive vaginal discharge
● Reduces inflammation and eliminates pus
● Expels damp-heat, thereby reducing the risk of high blood cholesterol, diabetes, gout flares, eczema flares, rheumatoid arthritis, and urinary tract infection
● Aids in skin whitening and reducing skin pigmentation
● Supports healthy weight loss

Recommended for whom:
Suitable for everyone, especially individuals experiencing dampness-induced ailments, or gastrointestinal problems due to spleen weakness. Those who are susceptible to dampness or spleen weakness—for instance, due to frequently eating irregular meals, overeating, consuming excessive cold, raw, greasy, deep-fried, or spicy foods—can also benefit from consuming Chinese barley.
JOIN OUR MAILING LIST
Get wellness tips and the inside scoop
on new launches and deals!