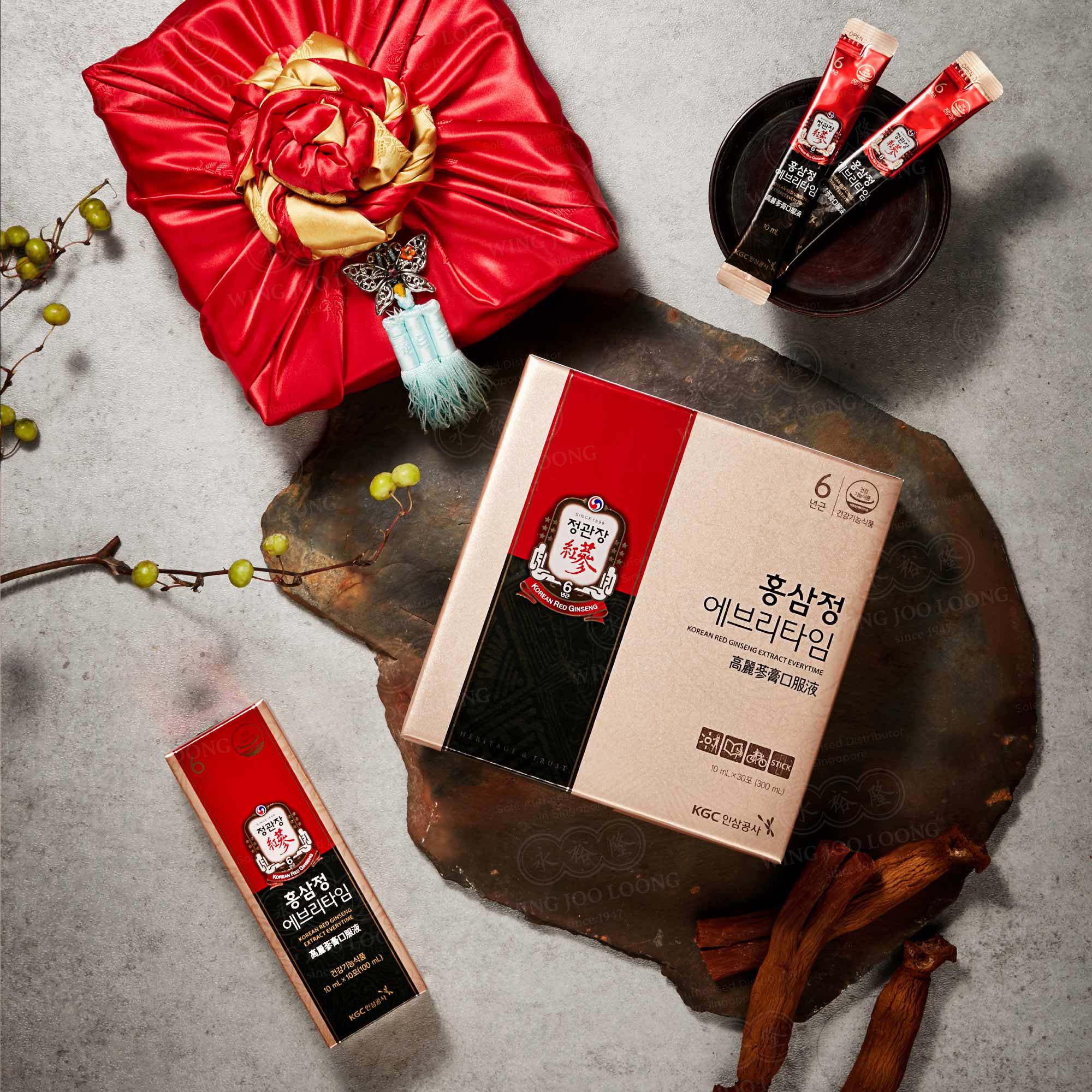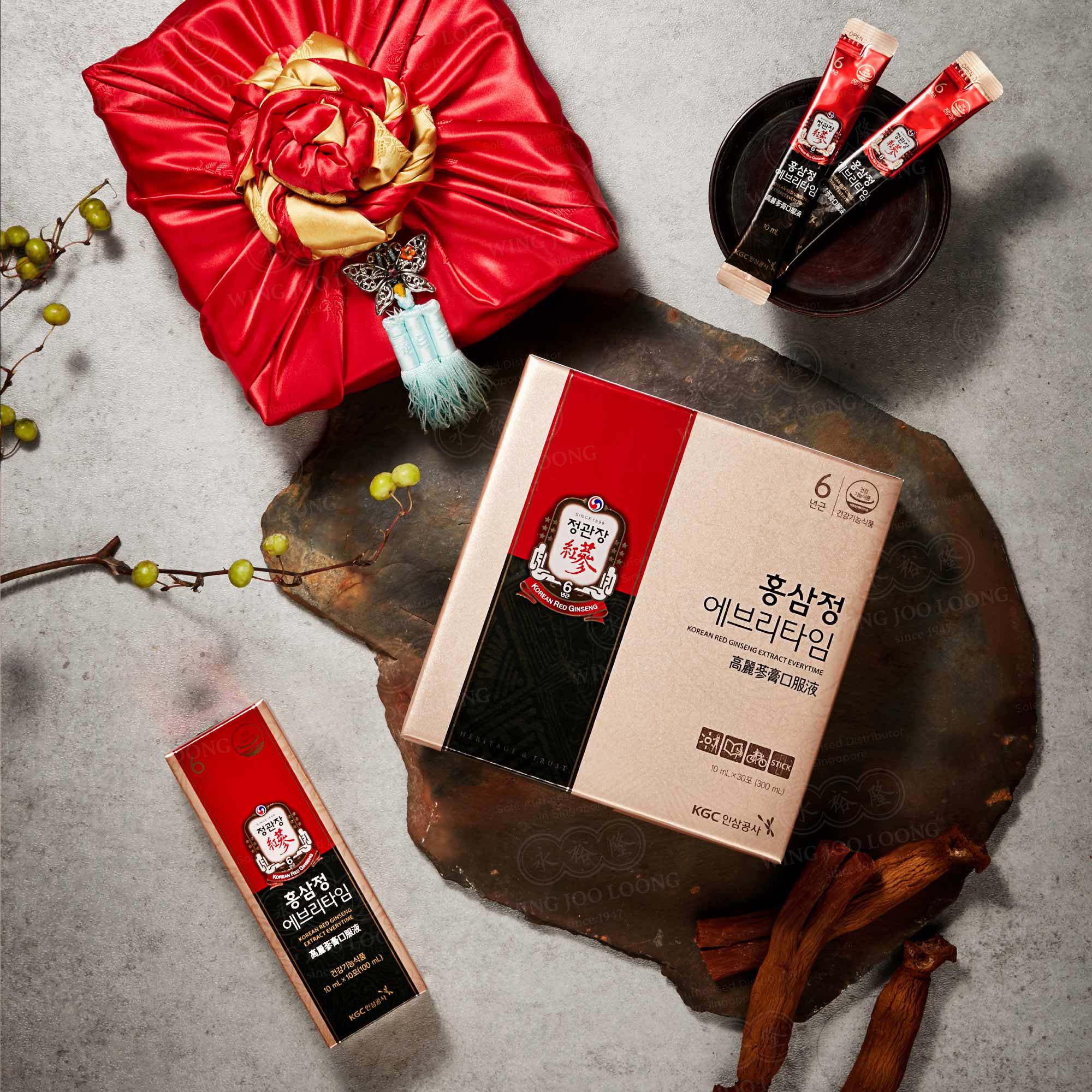 Extract Everytime contains 100% Korean Red Ginseng Extract diluted with purified water only. Just one stick a day provides the daily 3g daily dose of Korean Red Ginseng you need.

It is sugar-free and helps boost energy without the caffeine jitters or sugar crash — perfect for office workers and fitness users.

Made from Cheong Kwan Jang's most popular extract product which is obtained through cutting-edge technology, the active components of Korean Red Ginseng are retained at optimal levels. This is Cheong Kwan Jang's representative extract, in which 100 years of tradition meet modern science.

Enjoy Korean Red Ginseng conveniently at work, on leisure or business trips, or while playing sports.

Extract Everytime is Halal certified.

Note:
Not recommended during pregnancy. If you're under medication, please seek doctor's advice first.
JOIN OUR MAILING LIST
Get wellness tips and the inside scoop
on new launches and deals!