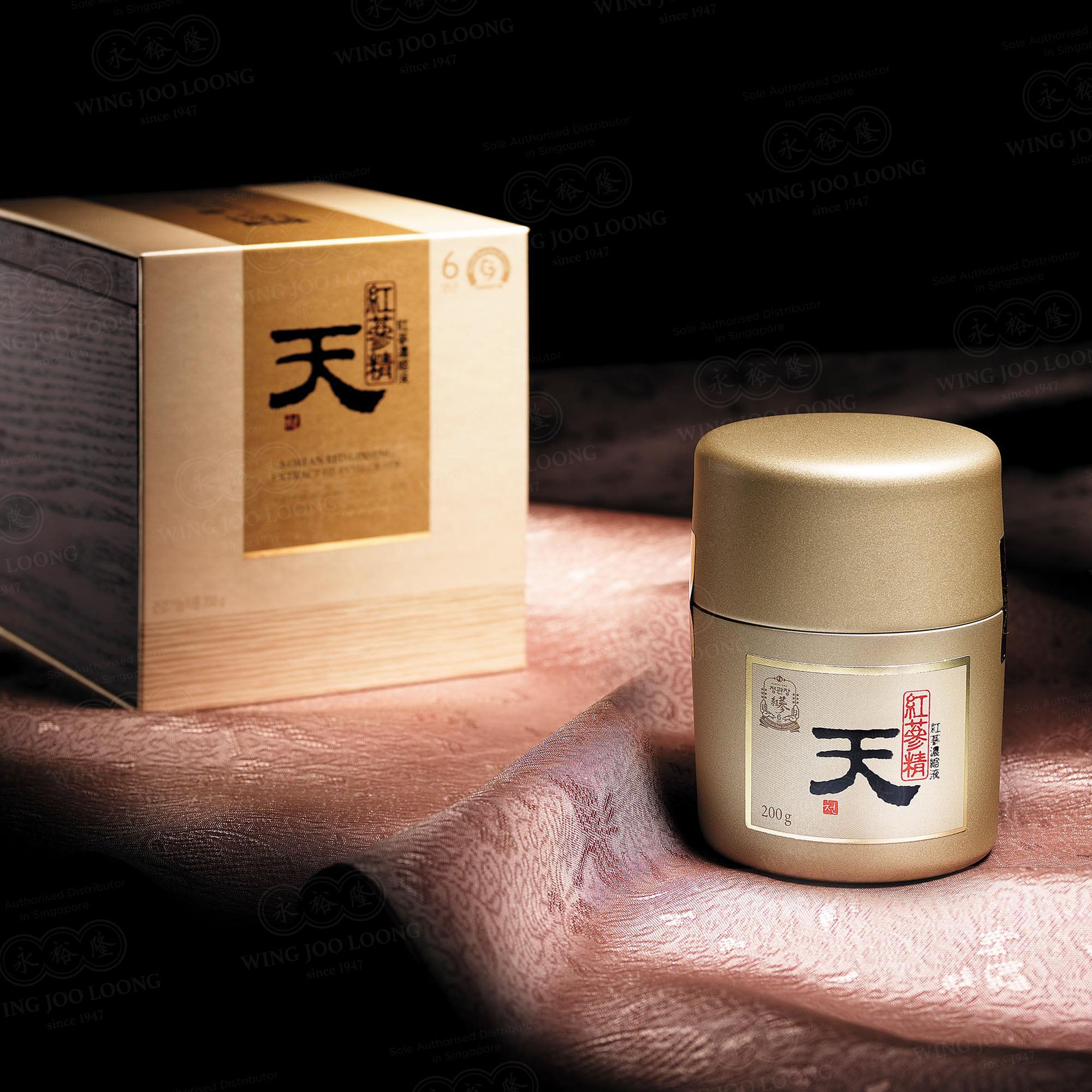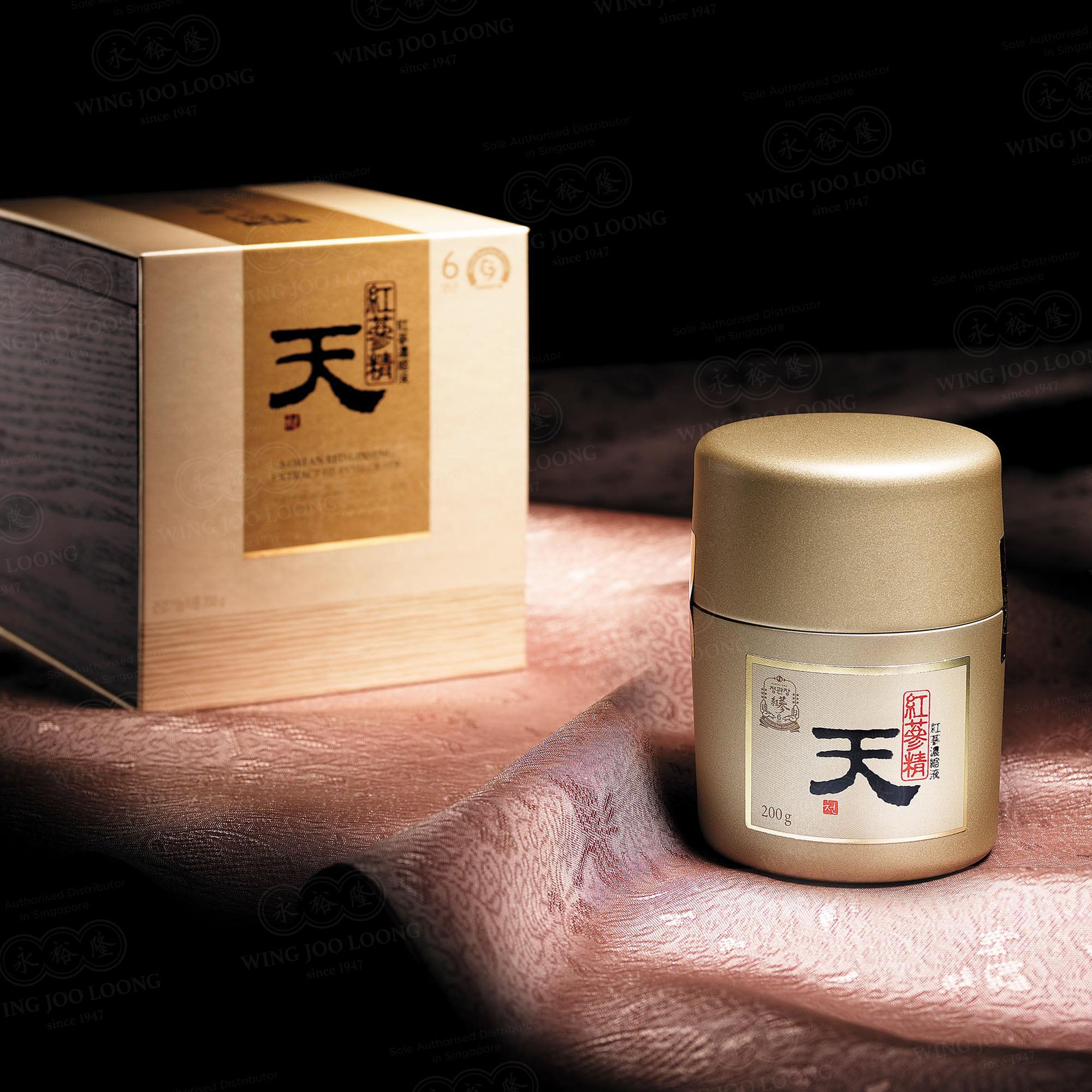 Extract Heaven is Cheong Kwan Jang's highest-quality Korean Red Ginseng extract, made from the most superior grade of ginseng roots, manually selected as Heaven grade for their perfectly formed structures which form less than 0.5% of the total production.

This product has the smoothest and best aroma, compared to all other extract products.

Each product is premiumly packed with Korean traditions, using a hand-forged bronze bottle, packed in a Korean traditional wooden box and comes with a hand-forged bronze spoon. Tracked by its own serial number, with a limited production of 3000 bottles a year, this is indeed a testament to its premium status.

Note:
Not recommended during pregnancy. If you're under medication, please seek doctor's advice first.
JOIN OUR MAILING LIST
Get wellness tips and the inside scoop
on new launches and deals!